Influence Of Demographic Factors And History Of Malaria With The Incidence Malaria In MORU PHC
=
http://dx.doi.org/10.20473/jbe.V4I32016.338-348
Abstract views = 563 times |
views = 1222 times
Abstract
Malaria morbidity in Moru health center, with parameter Annual Parasite Incident (API), amounted to 16.9% in 2014. This figure was still high when compared to the target of eliminating malaria in Indonesia about <1% in 2030. Incidence of malaria is more common in children aged 5 months - <12 years. This high rates of malaria leads to poverty, low level of learning achievement of children and in pregnant women causing low birth weight in babies and death. The purpose of this study was to analyze the factors that influence the incidence of tertian and Tropikana malaria or combined Tropikana and tertian (mix) in Moru PHC in sub-district Alor Southwestern, Alor Regency.This study used a cross-sectional design, the population of study were all patients undergoing peripheral blood examination in Moru PHC's laboratory from June to October 2015. The number of samples in this study was 173 respondents. The sampling technique was Simple Random Sampling. Instruments of data collection were a questionnaire and observation sheet.Results of the study by Chi-Square test showed that the factors influencing the incidence of malaria were socioeconomic status (sig 0,000), education level (sig 0.001). By using multivariate analysis with logistic regression test, results were obtained the age of 5 months - <12 value (sig 0.025) and socioeconomic status (sig 0,000) influencing the incidence of malaria.Variables that affect the incidence of malaria were demographic factors such as age, education level, socioeconomic status. It is advisable to harness swamp thus improving the economic status of society and build permanent house.
Keywords: incidence malaria, demographic factors, history of malaria
Full Text:
PDF
References
REFERENSI
Agung Richardo Mirontoneng, A. Y. I. R. M., 2014. Analisis Faktor-Faktor Yang Berhubungan Dengan Kejadian Malaria Pada Anak Di Wilayah Kerja Pkm Tona. Kedokteran Epidemiologi.
Arif, N., 2008. Plasmodium Yang Dominan Dalam Nyamuk Anopheles Betina (Anopheles Spp.) Pada Beberapa Tempat Di Distrik Monokwari Barat. Jurnal Kesehatan, -(-), pp. -.
Arsin, A. A., 2012. Malaria Di Indonesia (Tinjauan Aspak Epidemiologi). In: A. A. Arsin, ed. Malaria Di Indonesia (Tinjauan Aspak Epidemiologi). Makassar: Massagena Press.
Babba et all, 2009. Faktor-faktor risiko yang mempengaruhi kejadian malarai. Volume 11, p. 8.
Badan Pusat Statistik RI, 2008. Analisis dan Perhitungan tingkat kemiskinan , Jakarta: BPS.
Dale, S. d., 2003. Review challenges in using geographic Informasi System (GIS) to Understand and Control malaria In Indonesia. Malaria Journal, p. 2:36.
Dewi Susana, R. W., 2006. Faktor-Faktor Yang Berhubungan Dengan Kejadian Malaria di Kecamatan Kampar Kiri Tengah, Kabupaten Kampar. Makara Kesehatan, Volume 10, No.2 Desember 2006, p. 69.
Friaraiyantini dkk, 2006. Pengaruh Liingkungan dan Perilaku Masyarakat Terhadap Kejadian Malaria di Kabupaten Barito Selatan Propinsi Kalimantan Tengah. Jurnal Kesehatan Lingkungan, 2, No 2(-), pp. 121 - 128.
Firdaus dkk, 2012. Gambaran Slide Malaria Berdasarkan Sediaan Darah Dari Kepulauan Siberut Mentawai Oktober 2011 - Januari 2012. Jurlnal Kesehatan Andalas, 2014: 3(2)(-), pp. 95-96.
Handayan dkk, 2008. Faktor Risiko Penularan Malaria Vivax. Berita Kedokteran Masyarakat, 24, No 1(-), pp. 38 - 43.
Harijanto, P. d., 2010. MALARIA dari Molekuler ke Klinis. In: P. d. Harijanto, ed. Jakarta: Penerbit Buku Kedokteran.
Hari Basuki Notobroto dkk., 2009. Faktor Risiko Penularan Malaria di Daerah Perbatasan. Biostatistik dan kependudukan, Epidemiologi, 8, No 2(-), pp. 143 - 151.
InfoDATIN, 2014. Pusat Data dan Informasi Kementerian Kesehatan RI. [Online] [Accessed 07 Juli 2015].
Kemenkes RI, S. J., 2011. Epidemiologi Malaria di Indonesia. [Online] Available at: http://www.depkes.go.id/download.php?file=download/pusdatin/buletin/buletin-malaria.pdf[Accessed 03 Juni 2015].
KEMENKES, R., 2009. ELIMINSASI MALARIA DI INDONESIA. INDONESIA, Patent No. NOMOR 293/MENKES/SK/IV/2009.
Laporan Dinkes Kab. Alor, 2014. Laporan Malaria Dinkes Kab. Alor, Kalabahi: s.n.
Manalu Helper S. P, S. S., 2008. Pengetahuan, Sikap Dan Perilaku Masyarakat Terhadap Malaria Di Kota Batam. Media Litbang Kesehatan, Desember, Volume 21 No. 2 Tahun 2011, p. 47.
Nina dan Noralisa, 2013. Hubungan Penggunaan kelambu berinsektisida dangan kejadian malaria di Desa Teluk Kepayang kecamatan Kusan Hulu Kabupaten Tanah Bumbu. Jurnal Epidemiologi dan Penyakit Bersumber Binatang, 4, No. 3 Juni 2013(Kelambu Berinsectisida dan kejadian malaria), p. Abstak.
Probowo A. Malaria, Mencegah dan Mengatasinya, Puspa Swara, Jakarta 2004
Rubianti dkk, T. A. W. S., 2009. Faktor-Faktor Risiko Malaria di Wilayah Kerja Puskesmas Paruga Kota Bima, Nusa Tenggara Barat.. Kesehatan Masyarakat, 3, No. 3(-), pp. 162 - 232.
Saikhu, A., 2011. Faktor Risiko Lingkungan dan Perilaku Yang Mempengaruhi Kejadian Kesakitan Malaria di Propinsi Sumatera Selatan (Analisis Lanjutan dari Data Riset Kesehatan Dasar Tahun 2007). Jounal Epidemiologi, 3 No. 1 Tahun 2011(Lingkungan, Perilaku, Malaria).
Sucipto, C. D., 2011. Vektor Penyakit Tropis. Cetakan Pertama ed. Yogyakarta: Gosyen Publising.
Susanna. Dinamika Penularan Malaria di Ekosistem Persawahan , Perbukitan dan antai (Studi di Kabupaten Jepara, Purwokerto dan Kota Batam), Disertasi, Program oktor, IKM. PS-FKM-UI, Depok 2005
Tjitra et al, 2008. Multidrug-Resistant Plasmodium vivax Assosciate withSevere and Fatal Malaria: A Prospective Study in Papua, Indonesia. Helth and Medical Recearch, 5(6), p. 0895.
WHO, 2014. World Malaria Report, -: WHO.
Widoyono, 2011. Penyakit Tropis, Epidemiologi, Penularan, Pencegahan, dan Pemberantasannya. II ed. Semarang: Penerbit Erlangga.
Yudhastuti, R., 2011. Pengendalian Vektor dan Rodent. 10 ed. Surabaya: Pustaka Melati Surabaya.
Refbacks
There are currently no refbacks.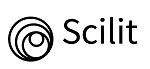 Fakultas Kesehatan Masyarakat Universitas Airlangga
                                                         Kampus C Universitas Airlangga
                                        Jl. Mulyorejo Kampus C Unair, Surabaya 60115, Indonesia.
                                            E-mail: jbepid@gmail.com / jbe@fkm.unair.ac.id
                                                            Phone: +62 877-3928-1082