Measles Surveillance Attributes Assessment Based on Surveillance Officers' Perception of Public Health Center in Surabaya
=
http://dx.doi.org/10.20473/jbe.V2I22014.171-183
Abstract views = 876 times |
downloads = 10721 times
Abstract
Measles is one of infectious diseases that potentially lead to death when complications occur. Surabaya is the area where the most measles cases occur in East Java. Surveillance as one of measles controlling efforts expected to provide qualified data and information as the basis for any decision making for a treatment or intervention. This study is a descriptive research aiming at evaluating the attributes of measles epidemiology surveillance system in Surabaya on 2012. The evaluation was done by assessing the attributes of surveillance then compared to technical guide for measles surveillance 2012, the decree of the health ministry of The Republic of Indonesia at 2003 about conducting surveillance system of health epidemiology guideline, and guidelines for evaluating surveillance systems from center for disease control and prevention 2001. The data collection method employed interview and observation or study documentation. The respondents of this study were 39 surveillance officers at 39 Public health center (PHC) in Health Department Surabaya working area. The variables of this study were simplicity, flexibility, data quality, acceptability, sensitivity, predictive value positive, representativeness, timeliness, and stability. The results of this study showed that the simplicity is complicated. The flexibility from case based measles surveillance is not flexible whereas the flexibility from early warning alert and response system is flexible. The data quality, acceptability, sensitivity and representativeness are low. The predictive value positive has not been able to be scored. The stability is high and the timeliness is punctual.
Keywords
surveillance; evaluation; attribute; measles
Full Text:
PDF
References
CDC, 2001. Updated Guidelines For Evaluating Public Health Surveillance Systems. MMWR 2001 / 50 (RR13).
Depkes. R.I., 2003. Keputusan Menteri Kesehatan Republik Indonesia Nomor 1116/Menkes/SK/ VIII/2003 Tentang Pedoman Penyelenggaraan Sistem Surveilans Epidemiologi Kesehatan. Diunduh dari http://www.pdpersi.co.id/peraturan/ kepmenkes/kmk11162003.pdf (sitasi 4 Oktober 2012).
Depkes, RI. 2003. Kepmenkes No. 1202/Menkes/ SK/VIII/2003 tentang Indikator Indonesia Sehat 2010 dan Pedoman Penetapan Provinsi Sehat dan Kabupaten/Kota Sehat. Jakarta.
Dinkes, 2011. Kampanye Campak Dan Polio Di Jawa Timur. Dinas Kesehatan Propinsi Jawa Timur. http://dinkes.jatimprov.go.id/ contentdetail/9/3/129/kampanye_campak_dan_polio_di_jawa_timur.html (sitasi 1 Maret 2013).
Direktorat Jenderal Pengendalian Penyakit dan Penyehatan Lingkungan, 2013. Progress On Measles Elimination: An Epidemiology Analysis. Jakarta: Kementerian Kesehatan RI.
Kemenkes, 2010. Profil Kesehatan Indonesia 2010. Jakarta: Kementerian Kesehatan Republik Indonesia.
Kemenkes, 2012. Petunjuk Teknis Surveilans Campak. Jakarta: Direktorat Jenderal PP dan PL Kementerian Kesehatan RI.
Murti, Bhisma. 2011. Surveilans Kesehatan Masyarakat. http://fk.uns.ac.id/static/materi/ Surveilans_-_Prof_Bhisma_Murti.pdf (sitasi 5 Juli 2013).
Nelson KE., & Sifakis, Frangiscos. 2007. Infectious Disease Epidemiology. Jones and Bartlett Publisher. http://www.jblearning. com/ samples/0763728799/28799_CH04_117_144. pdf (sitasi 11 April 2013).
Noor NN. 2008. Epidemiologi. Jakarta: PT Rineka Cipta.
Noor NN. 2009. Pengantar Epidemiologi Penyakit Menular. Jakarta: PT Rineka Cipta.
Romaguera RA., German, Robert R., & Klaucke, Douglas N., Evaluating Public Health Surveillance dalam Teutsch, SM. & Churchill, R. Elliot (eds.), 2000. Principles and Practice of Public Health Surveillance. New York: Oxford University Press.
Setiawan, I M., 2008. Penyakit Campak. Jakarta: CV Sagung Seto.
Susilaningsih, Inayah. 2009. Gambaran Epidemiologi Kasus Campak Dan Indikator Kinerja Surveilans Campak Rutin Di Indonesia Tahun 2005–2008 (Studi Kasus Data Sub Direktorat Surveilans Epidemiologi Departemen Kesehatan Republik Indonesia). http:// eprints.undip. ac.id/37836/1/3679.pdf (sitasi 2 Maret 2013).
WHO. World Health Statistics 2011. http://www.who.int/csr/don/2011_04_21/en/ (sitasi 10 Juli 2012).
Refbacks
There are currently no refbacks.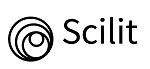 Fakultas Kesehatan Masyarakat Universitas Airlangga
                                                         Kampus C Universitas Airlangga
                                        Jl. Mulyorejo Kampus C Unair, Surabaya 60115, Indonesia.
                                            E-mail: jbepid@gmail.com / jbe@fkm.unair.ac.id
                                                            Phone: +62 877-3928-1082