Evaluation of Pre-disaster Planning of Bengawan Solo River Flood Bojonegoro Regency Year 2014
=
http://dx.doi.org/10.20473/jbe.V4I22016.262-274
Abstract views = 602 times |
views = 859 times
Abstract
Early year of 2014 flood was ranked first in the natural disasters with 69 incidences. Bengawan Solo floods is an annual natural disastersin Bojonegoro. Study's results in 2011 showed that RHA activities was not maximum that pre-disaster activities should be evaluated. Based on management functions, planning is the very first step. Evaluation of pre-disaster planning is the earliest thing to do to minimize the disasters impact. This study aimed to evaluate activities of floods pre-disaster planning in Bojonegoro year 2014. Data were collected by interview anddocument study. Data were analyzed descriptively. The results showed that based on input components, SOP and facilities had met the standard, while the staff, the type of data, and funds had'nt metthe standard yet. Based on process component, contingency planning had been done according to the standard. Both geomedic mapping and identification of social and economic in the process of activities planning of prevention, mitigation, and disaster response preparedness actions didn't conduct. Based on the output component, the health department already had a contingency plan, but didn't have geomedic maps and prevention, mitigation, and disaster response preparedness actions plan. This study concluded that pre-disaster planning activities of Bojonegoro Regency Health Office wasn't good. The suggestion given are control SOP, increase the staff amount, complete thedata types, allocate funds, make budgettaryplanning, provide vehicles, conduct identification of social and economic, give training to staffs, and make outline of the geomedicmap and prevention, mitigation, and disaster response preparedness actions plan.
Keywords: planning, pre-disaster, floods
Full Text:
PDF
References
Badan Nasional Penanggulangan Bencana (BNPB). 2011. Panduan Perencanaan Kontinjensi Menghadapi Bencana. Edisi kedua. Jakarta. BNPB: 18-31
Badan Nasional Penanggulangan Bencana (BNPB). 2008. Peraturan Kepala Badan Nasional Penanggulangan Bencana Nomor 4 Tahun 2008 Tentang Pedoman Penyusunan Rencana Penanggulangan Bencana. Jakarta. BNPB
Blok Bojonegoro. 2013. Setiap Jam Rata-rata Air Turun 2 cm. http://blokbojonegoro.com/read/article/3/20131216/setiap-jam-ratarata-air-turun-2-cm.html (Disitasi 16 Oktober 2015, pukul 15.45)
Depkes RI. 2003. Keputusan Menteri Kesehatan Republik Indonesia Nomor 1116/Menkes/SK/VIII/2003 Tentang Pedoman Penyelenggaraan Sistem Surveilans Epidemiologi Kesehatan. Jakarta. Departemen Kesehatan RI.
Depkes RI. 2006. Seri Penanggulangan Penderita Gawat Darurat (PPGD)/General Emergency Life Support (GELS) : Sistem Penanggulangan Gawat Darurat Terpadu (SPGT). Jakarta: Depkes RI
Farizza K. 2011. Evaluasi Kegiatan Rapid Health Assessment Daerah Aliran Sungai (DAS) Bengawan Solo Kabupaten Bojonegoro Tahun 2014. Skripsi. Surabaya: Universitas Airlangga
Kabupaten Bojonegoro. 2012. Profil Kabupaten Bojonegoro. Bojonegoro. Badan Pusat Statistik Kabupaten Bojonegoro:2-5
Kemenkes RI. 2007. Keputusan Menteri Kesehatan Republik Indonesia 145/Menkes/SK/2007 Tentang Pedoman Penanggulangan Bencana Bidang Kesehatan. Jakarta: Kementrian Kesehatan
Kemenkokesra RI. 2014. Rencana Kerja Tahunan 2014. Jakarta: Kementrian Koordinasi Bidang Kesejahteraan Rakyat.
Marbun, S. H. 2013. Gaya Kepemimpinan Terhadap Lingkungan Pengendalian Dalam Struktur Organisasi dan Pelaksanaan Standard Operational Proedure (SOP) di Rumah Sakit.Calyptra: Jurnal Ilmiah Mahasiswa Universitas Surabaya
Maldayeni. 2011. Analisis Konsistensi Perencanaan dan Peanggaran Bidang Kesehatandi Kota Solok Tahun 2007-2010. Padang. Artikel Pasca Sarjana Universitas Andalas
Munijaya, G. 2010. Manajemen Kesehatan. Edisi 3. Jakarta: Penerbit Buku Kedokteran EGC
Presiden RI. Undang-Undang Republik Indonesia Nomor 24 Tahun 2007 Tentang Penanggulangan Bencana. Jakarta: Pemerintah Indonesia
Rachmat, A. 2006. Manajemen dan Mitigasi Bencana. Bandung: Badan Pengendalian Lingkungan Hidup Daerah (BPLHD)
Republika. 2013. Korban Banjir Mulai Terserang Penyakit Gatal.
Schermerhorn J. R. 2010. Introduction to Management. Singapura: John Willey&Sons
Sebastian, L. 2008. Pendekatan dan Penanggulangan Banjir. Program Pascasarjana Konservasi Tanah dan Air. Universitas Sriwidjaja Palembang. Jurnal Dinamika Teknik Sipil. 8(2), Juli 2008:162-169
Siriyei, Wulandari. 2013. Faktor Determinan Rendahnya Pencapaian Cakupan Standar Pelayanan Minimal Bidang Kesehatan di Puskesmas Mojo Kota Surabaya.Jurnal Administrasi Kesehatan Indonesia.1(3), Juli-Agustus 2013: 244-251
Sukarna, L. A dkk. 2006. Analisis Kesiapan Dinas Kesehatan dalam Mengalokasikan Anggaran Kesehatan Pada Era Desentralisasi. Jurnal Manajemen Pelayanan Kesehatan. 9(1): 10-18
Supriyanto, Damayanti. 2007. Perencanaan dan Evaluasi cetakan pertama. Surabaya. Airlangga University Press
Winterton. 2007. Oxford Handbook of Human Resource Management: Training, Development, and Competence. Oxford University Press
Refbacks
There are currently no refbacks.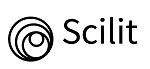 Fakultas Kesehatan Masyarakat Universitas Airlangga
                                                         Kampus C Universitas Airlangga
                                        Jl. Mulyorejo Kampus C Unair, Surabaya 60115, Indonesia.
                                            E-mail: jbepid@gmail.com / jbe@fkm.unair.ac.id
                                                            Phone: +62 877-3928-1082