The PDF file you selected should load here if your Web browser has a PDF reader plug-in installed (for example, a recent version of Adobe Acrobat Reader).
If you would like more information about how to print, save, and work with PDFs, Highwire Press provides a helpful Frequently Asked Questions about PDFs.
Alternatively, you can download the PDF file directly to your computer, from where it can be opened using a PDF reader. To download the PDF, click the Download link above.
Refbacks
There are currently no refbacks.
Copyright (c) 2018 Jurnal Ilmiah Perikanan dan Kelautan
           RECENT ISSUES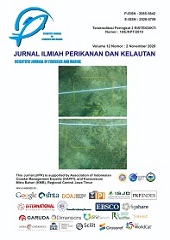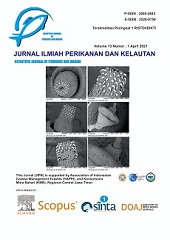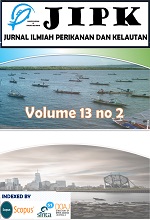 VOL 12, NO 2 (2020): NOVEMBER  |  VOL 13, NO 1 (2021): APRIL  | VOL 13, NO 2 (2021): NOVEMBER 
EDITORIAL  OFFICE
FAKULTAS PERIKANAN DAN KELAUTAN,
UNIVERSITAS AIRLANGGA
Kampus C UNAIR, Jl. Dharmahusada Permai No.330, Mulyorejo,
Kota Surabaya, Provinsi Jawa Timur. Indonesia. 60115
Telepon: (031) 5911451
Fax. (031) 5965741
Email : jipk@fpk.unair.ac.id
 This Journal is Supported by

This work is licensed under a Creative Commons Attribution-NonCommercial-ShareAlike 4.0 International License.