<< Previous | Next >>
Archive of Published Issues: 2020
Front Matter
Front Matter associated with this Archival Unit includes:
Metadata
Metadata associated with this Archival Unit includes:
Journal URL
https://e-journal.unair.ac.id/JR
Title
Jurnal Respirasi
Publisher
Faculty of Medicine Universitas Airlangga
Description
Jurnal Respirasi (JR)
Keywords
Tuberculosis; Pneumonia; Lung Cancer; Asthma; Chronic Obstructive Pulmonary Disease (COPD); Asthma-COPD Overlap Syndrome (ACOS); Mediastinal Tumor; Pleural Effusion; Pneumothorax; Fluidopneumothorax; Chemotherapy; Radiotherapy; Superior Vena Cava Syndrome (SVCS); Cor Pulmonale; Atelectasis; Hemoptysis; Respiratory Distress; Lung Work; Pneumoconiosis; Obstructive Sleep Apnea (OSA); Lung Mycosis; Pneumocystis carinii; Middle East Respiratory Syndrome Coronavirus (MERS CoV); Severe Acute Respiratory Syndrome (SARS); Endobronchial Ultrasound Bronchoscopy Procedure (EBUS); Pleurodesis; Thoracoscopy; Thoracocentesis; Ventilator; Non-Invasive Ventilation (NIV); Public Health; Respiratory Medicine
Language(s)
English (en_US)

Publisher Email
respirasi@journal.unair.ac.id
Copyright

1. Copyright of this journal is possession of Editorial Board and Journal Manager, by the knowledge of the author, while the moral right of the publication belongs to the author.

2. The formal legal aspect of journal publication accessibility refers to Creative Commons Attribution Share-Alike (CC BY-SA), which allows re-distribution and re-use of a licensed work on the conditions that the creator is appropriately credited and that any derivative work is made available under "the same, similar or a compatible license".

3. Every publication (printed/electronic) are open access for educational purposes, research, and library. Other than the aims mentioned above, the Editorial Board is not responsible for copyright violation.




LOCKSS system has permission to collect, preserve, and serve this Archival Unit.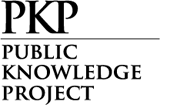 Open Journal Systems was developed by the Public Knowledge Project.