Eclampsia as the leading cause of maternal death at Prof. dr. R.D. Kandou Hospital, Manado, Indonesia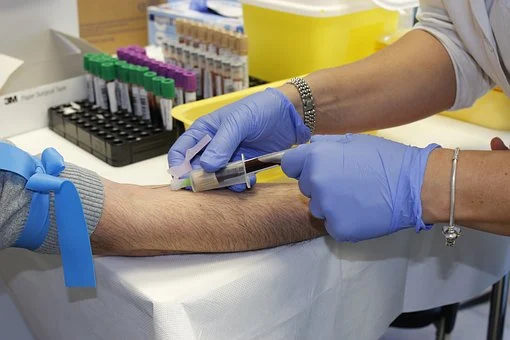 Downloads
HIGHLIGHTS
1. One indicator of progress in a country's health is maternal mortality rate.
2. The characteristics of maternal mortality were examined in a regional hospital in North Sulawesi, Indonesia
3. Eclampsia was found to provide the most contribution to maternal mortality cases in the hospital.
ABSTRACT
Objectives: To determine the characteristics of maternal deaths at Prof. dr. R.D. Kandou Hospital, Manado, Indonesia, from January 1 to December 31, 2019.
Materials and Methods: This was a retrospective descriptive study. Data were taken from the patient's medical record at Prof. dr. R.D. Kandou Hospital, Manado,  in the period of January 1, to December 31, 2019.
Results: From January 1 to December 31, 2019 in Prof. dr. R.D. Kandou Hospital, Manado, there were1.215 single live births, with maternal mortality of 22 cases. In the distribution of characteristics based on age, most patients had age range of 20-34 years with a total of 15 patients (68.18%) and parity 2 - 4 with a total of 21 patients (95,45%), Antenatal Care (ANC) of 1 – 3 times visit in a total of 11 cases (50%), and most came from outside the city of Manado with a total of 12 patients (54.54%). The most common cause of maternal death was due to eclampsia, comprising 8 cases (36.36%).
Conclusion: Maternal death cases in Obstetrics and Gynecology Department of Prof. dr. R.D. Kandou Hospital, Manado, Indonesia, in 2019 reached 22 cases per 1.215 live births. Eclampsia was still the leading cause of maternal death.
Tendean, H. M. M., Sondakh, J. M. M., Lumentut, A. M., & Ibrahim, R. C. (2022). Eclampsia as the leading cause of maternal death at Prof. dr. R.D. Kandou Hospital, Manado, Indonesia. Majalah Obstetri & Ginekologi, 30(1), 32–35. https://doi.org/10.20473/mog.V30I12022.32-35
Ministry of Health, Republic of Indonesia. Situasi kesehatan ibu [Maternal health situation]. Infodatin. Jakarta. 2014.
Ministry of Health, Republic of Indonesia. Profil kesehatan Indonesia 2015 [Health profile of Indonesia 2015]. Jakarta; 2015.
Ministry of Health, Republic of Indonesia. Rencana aksi percepatan penurunan angka kematian ibu di Indonesia [Action plan for accelerating reduction of maternal death rate]. Jakarta; 2015.
WHO. Trends in Maternal Mortality: 1990 to 2015. Geneva: World Health Organization. 2015
Badan Pusat Statistik (BPS) [Statistics Indonesia]. Profil penduduk Indonesia hasil SUPAS 2015. Jakarta: Badan Pusat Statistik. 2015
Blanc AK, Winfrey W, Ross J. New finding for maternal mortality age patterns: Aggregated result for 38 countries. PLoS ONE. 2013;8(4):23-5. doi: 10.1371/journal.pone.0059864
Aeni N. Faktor risiko kematian ibu [Risk factors of maternal death]. Kesmas: Jurnal Kesehatan Masyarakat Nasional (National Public Health Journal), [e-journal]. 2013;7(10):453–9. doi: 10.21109/kesmas.v7i10.4
Zein F, Budiman, Yulianto FA. Hubungan tingkat pendidikan dan jumlah paritas dengan kematian ibu di Kabupaten Bandung tahun 2014 [Correlation between level of education and number of parity with maternal death]. Bandung: Universitas Islam Bandung Repository; 2015.
WHO. WHO recommendations on antenatal care for positive pregnancy experience. Geneva: World Health Organization. 2016.
Laili F. Hubungan faktor risiko kegawatdaruratan obstetri menurut Rochjati dengan pelaksanaan rujukan oleh bidan di RSUD Gambiran Kediri. Bandung [Correlation between risk factor of obstetric emergency according to Rochjati and referral implementation]. Jurnal Pendidikan dan Pelayanan Kedokteran Indonesia. 2014;23-7. doi: 10.24198/ijemc.v2i2.11
Karlsen S, Say L, Souza JP, et al. The relationship between maternal education and mortality among women giving birth in health care institutions: Analysis of the cross sectional WHO Global Survey on Maternal and Perinatal Health. BMC Public Health 2011;(11)606. doi: 10.1186/1471-2458-11-606.
Lumbanraja, MS, Tendean HM, Loho M. Gambaran kematian maternal di RSUP Prof. Dr. R.D. Kandou Manado [Profile of maternal death in Prof. Dr. RD Kandou Hospital]. Jurnal e-Clinic (eCl), [e-journal]. 2015;4(2): 1-5. doi: 10.35790/ ecl.v4i2.14595
Ghulmiyyah L, Sibai B. Maternal mortality from preeclampsia/eclampsia. Semin Perinatol. 2012;36 (1):56-9. doi: 10.1053/j.semperi.2011.09.011. PMID: 22280867.
Puti SH, Hapsari S, Dharmayanti I, et al. Faktor-faktor yang berpengaruh terhadap risiko kehamilan "4 Terlalu (4-T)" pada wanita usia 10-59 tahun (Analisis Riskesdas 2010) [Risk factors of pregnancy risk of "Four Too's" in women aged 10-59 years]. Media Litbangkes. 2014;24(3):143-52.
Mundayat AA, Noerdin E, Agustini E, et al. Target MDGs menurunkan angka kematian ibu tahun 2015 sulit dicapai [MDGs target to reduce maternal death rate in 2015 is hard to reach]. Woman Research Institute, 2015.
Copyright (c) 2022 Majalah Obstetri & Ginekologi
This work is licensed under a Creative Commons Attribution-NonCommercial-ShareAlike 4.0 International License.
1. Copyright of the article is transferred to the journal, by the knowledge of the author, whilst the moral right of the publication belongs to the author.
2. The legal formal aspect of journal publication accessibility refers to Creative Commons Attribution-Non Commercial-Share alike (CC BY-NC-SA), (https://creativecommons.org/licenses/by-nc-sa/4.0/)
3. The articles published in the journal are open access and can be used for non-commercial purposes. Other than the aims mentioned above, the editorial board is not responsible for copyright violation
The manuscript authentic and copyright statement submission can be downloaded ON THIS FORM.