Contraception method among pregnant women with HIV delivered in Cipto Mangunkusumo General Hospital, Jakarta, Indonesia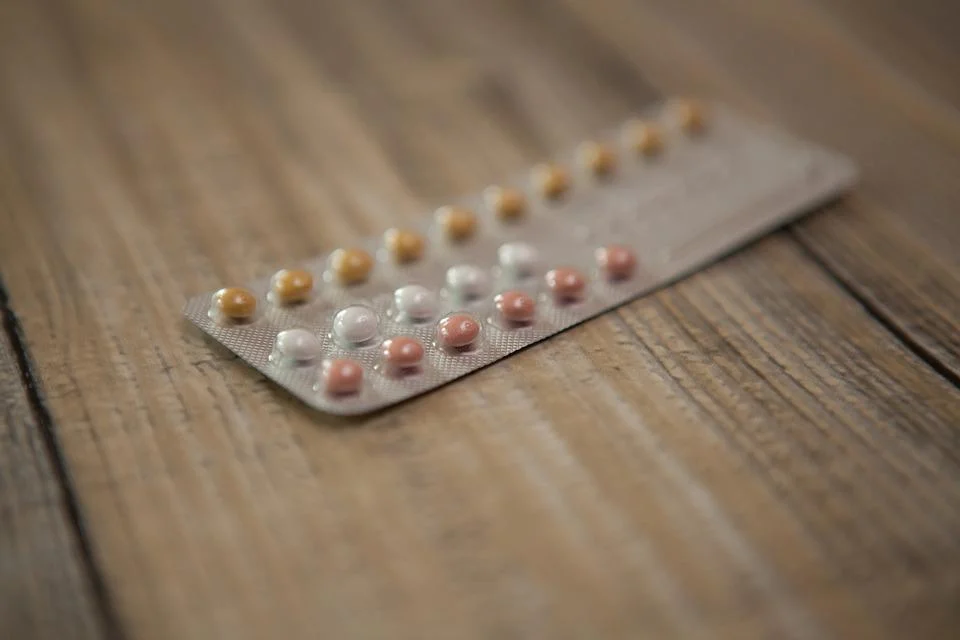 Downloads
HIGHLIGHTS
1. HIV transmission from HIV positive mothers to their children should be reduced by strengthening family planning programs.
2. Characteristics of contraceptive methods among women with HIV infection delivered in a tertiary hospital were investigated.
3. IUD was the most common contraceptive method used by women with HIV infection. Its use was related to age, gravida and method of delivery.
ABSTRACT
Objectives: The aim of this study was to describe characteristics of contraceptive methods among women with HIV infection who delivered in a tertiary hospital.
Materials and Methods: This was a cross-sectional study. The inclusion criteria were pregnant women with HIV infection who delivered in Cipto Mangunkusumo General Hospital (RSCM), Jakarta, Indonesia, from January 2016 to December 2020. Data were retrieved from medical records, registered HIV and laboratory result. The included data were  demographic data, obstetric data, mode of delivery, contraception method, ARV history, and laboratory history of the mothers.
Results: From January 2016 to December 2020 there were 119 HIV patients who delivered at the RSCM. Most of the subjects were 35 years old (84%), had low education (52.9%) and worked as housewives (76.5%). A total of 79.8% of the subjects were gravida >2 and most of the subjects delivered by caesarean section (87.3%). The choice of contraceptive methods were IUD (72.4%), tubectomy (26.8%) and implants (0.8%). There was a statistically significant relationship between contraceptive method with age (p 0.040), gravida (p 0.016) and delivery method (p 0.049)
Conclusion: The most common contraceptive method was IUD. The choice of this method of contraception was related to age, gravida and method of delivery.
Indarti, J., Pangestu, S., Anggayana, A. D., Rifiranda, C., Prameswari, N., & Alda, K. (2022). Contraception method among pregnant women with HIV delivered in Cipto Mangunkusumo General Hospital, Jakarta, Indonesia. Majalah Obstetri & Ginekologi, 30(1), 42–47. https://doi.org/10.20473/mog.V30I12022.42-47
Respon terhadap HIV & AIDS. Ringkasan kajian [Internet]. UNICEF, Indonesia [Response to HIV & AIDS. Summary of investigation]. 2012 [cited 12 December 2018]. Available from: https://www. unicef.org/indonesia/id/A4_-_B_Ringkasan_Kajian _HIV.pdf
Indonesian National AIDS Commission, Republic of Indonesia. Country Report on the Follow up to the Declaration of Commitment on HIV/AIDS (UNGASS) Reporting Period 2010–20112012.
Indarti J, Christiawan L, Suhartomo D, et al. Postpartum contraceptive use among pregnant women who delivered at Cipto Mangunkusumo General Hospital: A descriptive study. Majalah Obstetri & Ginekologi. 2021:29(3); 124-8. doi: 10.20473/mog.V29I32021.124-128
Wilcher R, Petruney T, Cates W. The role of family planning in elimination of new pediatric HIV infection. Curr Opin HIV AIDS. 2013 Sep;8(5):490-97. doi: 10.1097/COH.0b013e3283 632bd7. PMID: 23743790; PMCID: PMC4052828.
World Health Organization. Medical eligibility criteria for contraceptive use 5th ed Executive summary. Geneva, Switzerland: World Health Organization; 2015. [citedL 2020 Dec 21]. Available from: www.who.int/reproductivehealth/ publications/family_planning/Ex-Summ-MEC-5/en/.
Lim SS, Allen K, Bhutta ZA, et al. Measuring the health-related Sustainable Development Goals in 188 countries: a baseline analysis from the Global Burden of Disease Study 2015. The Lancet. 2016;388(10053):1813–50. doi: 10.1016/S0140-6736(16)31467-2
Mersha AG, Erku DA, Belachew SA, et al. Contraceptive use among HIV-positive and negative women: implication to end unintended pregnancy. Contracept Reprod Med. 2019;4:3. doi:10.1186/s40834-019-0084-2
Alene KA, Atalell KA. Contraceptive use and method preference among HIV-positive women in Amhara region, Ethiopia. BMC Womens Health. 2018;18:97. doi: 10.1155/2020/6465242
Munsakul W, Lolekha R, Kowadisaiburana B, et al. Dual contraceptive method use and pregnancy intention among people living with HIV receiving HIV care at six hospitals in Thailand. Reprod Health. 2016; 13:8. doi: 10.1186/s12978-016-0123-2
Joshi B, Velhal G, Chauhan S, et al. Contraceptive use and unintended pregnancies among HIV-infected women in Mumbai. Indian J Community Med. 2015;40(3):168-73. doi: 10.4103/0970-0218.158855. PMID: 26170540; PMCID: PMC4478657.
Sheth AN, Angert CD, Haddad LB, et al. Contraception methods used among women with HIV starting antiretroviral therapy in a large United States clinical trial, 2009–2011. Contraception. 2020;0:0. DOI 10.1016/j.contraception.2020.11.004
Daniels K, Daugherty J, Jones J. Current contraceptive status among women aged 15-44: United States, 2011-2013. NCHS Data Brief. 2014 Dec;(173):1-8. PMID: 25500343.
Higgins JA, Smith NK. The sexual acceptability of contraception: Reviewing the literature and building a new concept. J Sex Res. 2016;53(4-5): 417-56. doi: 10.1080/00224499.2015.1134425. Epub 2016 Mar 8. PMID: 26954608; PMCID: PMC4868075.
Whiteman MK, Jeng G, Samarina A, et al. Associations of hormonal contraceptive use with measures of HIV disease progression and antiretroviral therapy effectiveness. Contraception. 2016;93(1):17-24. doi:10.1016/j.contraception. 2015.07.003
Whiteman MK, Kissin DM, Samarina A, et al. Determinants of contraceptive choice among women with HIV. AIDS. 2009;23 Suppl 1:S47-54. doi: 10.1097/01.aids.0000363777.76129.b4. PMID: 20081388.
Tsuyuki K, Barbosa RM, Pinho Ade A. Dual protection and dual methods in women living with HIV: The Brazilian context. J Sex Transm Dis. 2013;2013:540789. doi: 10.1155/2013/540789
Cohen MS, Chen YQ, McCauley M, et al. Antiretroviral therapy for the prevention of HIV-1 transmission. N Engl J Med. 2016;375(9):830-9. doi: 10.1056/NEJMoa1600693. Epub 2016 Jul 18. PMID: 27424812; PMCID: PMC5049503.
Copyright (c) 2022 Majalah Obstetri dan Ginekologi
This work is licensed under a Creative Commons Attribution-NonCommercial-ShareAlike 4.0 International License.
1. Copyright of the article is transferred to the journal, by the knowledge of the author, whilst the moral right of the publication belongs to the author.
2. The legal formal aspect of journal publication accessibility refers to Creative Commons Attribution-Non Commercial-Share alike (CC BY-NC-SA), (https://creativecommons.org/licenses/by-nc-sa/4.0/)
3. The articles published in the journal are open access and can be used for non-commercial purposes. Other than the aims mentioned above, the editorial board is not responsible for copyright violation
The manuscript authentic and copyright statement submission can be downloaded ON THIS FORM.