Knowledge and Attitude Risky Transvestite with the Scene Sexually Transmitted Infection (STI) on Transvestite in Sidoarjo
=
http://dx.doi.org/10.20473/jbe.V3I12015.35-44
Abstract views = 249 times |
views = 10761 times
Abstract
In 2005 the WHO declared as many as 457 million people worldwide were affected by sexually transmitted infections. Transvestite is one of a high-risk group for contracting STIs and HIV. STI prevalence is still high on tranvestite, this is due to the use of condoms is still low and this can trigger the occurrence of STI. This study aimed to look at sexual behavior risk of transvestites, includes knowledge and attitudes related to the incidence of sexually transmitted infections (STIs) on transvestites in Sidoarjo. This research used analytic study design in which the type of research is a case control. Respondents in the research were transvestites within the range of KPA Sidoarjo, as many as 54 people who were divided into two groups: 18 in cases group and 36 in control group. Age of the respondents from both groups were the same. >40 years, the highest educational level in case group was senior high school and for the control group was high school junior, both groups had the same marital status which was not married, the occupation mostly in the case group was sex workers and as beauty shop workers in the control group, lenght of time been being transvestite on case group vary for 1-12 years and 13-24 years in the control group. There was a relationship between knowledge of the incidence of STIs in transgender (p = 0.007) p < α. There was a relationship between the attitude of the incidence of STIs in transgender (p = 0.001) p < α.
Keyword: transvestite, Sexual Transmitted Disease, risk behaviour, knowledge, attitude
Full Text:
PDF
Refbacks
There are currently no refbacks.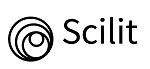 Fakultas Kesehatan Masyarakat Universitas Airlangga
                                                         Kampus C Universitas Airlangga
                                        Jl. Mulyorejo Kampus C Unair, Surabaya 60115, Indonesia.
                                            E-mail: jbepid@gmail.com / jbe@fkm.unair.ac.id
                                                            Phone: +62 877-3928-1082