Family Support and Glucose Control Related to Microvascular Complications Symptoms
=
http://dx.doi.org/10.20473/jbe.V2I12014.1-12
Abstract views = 330 times |
views = 2012 times
Abstract
ABSTRACT
Diabetes Mellitus is a chronic disease whose prevalence continues to increase. WHO predicts that diabetes will be 7 major diseases that will cause the death in 2030. Many people with diabetes are not aware of  it so that they get complications. The increasing number of people with diabetes mellitus who develop complications because of the bad controlling of blood sugar levels  and the lack of support from family. The Complications were observed in this study is microvascular complications. This study aims to analyze between family support and control blood sugar levels with the incidence of microvascular complications in the patients with symptoms of diabetes mellitus in the Community Health Center Jagir Surabaya.This research uses analytic observational study sample of patients with diabetes mellitus who had diabetes mellitus ≥ 5 years as many as 34 samples. The Sampling was done by the simple random sampling, while the data analysis was done by the Chi Square test.The results showed that there was no relationship between family support with symptoms of microvascular complications (p=0.069), but there is a relationship between the control of blood sugar levels with symptoms of microvascular complications (p=0.002).The Microvascular symptoms that are often experienced by people with diabetes mellitus in the Community Health Center Jagir is symptomatic neuropathy complications . The proportion of patients with diabetes mellitus who received family support at 55.9%, while  the patients with diabetes mellitus who control the blood sugar levels well totaling 17 respondents. It is expected that people with diabetes mellitus to control eating diet and regular exercise.
Keywords : Family support, blood sugar levels control, symptoms of microvascular complications.
Full Text:
PDF
References
REFERENSI
Arisman. 2011. Obesitas, Diabetes Mellitus, & Dislipidemia : Konsep, Teori, dan Penangan Aplikatif. Jakarta : EGC.
Avogaro, A., Giorda,C., Maggini,M., Mannucci,E., Raschetti,R., Lombardo, F., et al. 2011. Incidence of Coronary Heart Disease in Type 2 Diabetic Men and Women : Impact of microvascular complications, treatment, and geographic location. Diabetes Journals.UKPDS.30 : 1-2.
BPOM RI. 2006. Kepatuhan Pasien : Faktor Penting dalam Keberhasilan Terapi. Jakarta : Pusat Informasi Obat dan Makanan BPOM.
Bustan, M.N. 2007.Epidemiologi Penyakit Tidak Menular. Jakarta: Rineka Cipta.
Departemen Kesehatan. 2007. Riset Kesehatan Dasar. Jakarta : Badan penelitian dan Pengembangan Kesehatan.
Departemen Kesehatan. 2008. Pedoman Pengendalian Penyakit Diabetes mellitus dan Penyakit Metabolic. Sitasi dari http://depkes.go.id tanggal 1 Agustus 2013
Dinas Kesehatan Kota Surabaya. 2013. Data Penderita Diabetes Mellitus tahun 2009-2012.
Fox, Charles dan Kilvert, Anne. 2010. Bersahabat dengan diabetes tipe 2. Diterjemahkan oleh : Joko Suranto. Jakarta: Penebar Plus.
International Diabetes Federation. 2009. Global guideline for Type 2 diabetes. Brussels : IDF Clinical Guidelines TaskForce.
Kariadi, Sri Hartini KS. 2009. Diabetes? Siapa takut!! Panduan lengkap untuk diabetisi, keluarganya, dan professional medis.Bandung : Qanita PT. Mizan Pustaka.
Refbacks
There are currently no refbacks.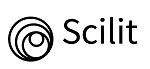 Fakultas Kesehatan Masyarakat Universitas Airlangga
                                                         Kampus C Universitas Airlangga
                                        Jl. Mulyorejo Kampus C Unair, Surabaya 60115, Indonesia.
                                            E-mail: jbepid@gmail.com / jbe@fkm.unair.ac.id
                                                            Phone: +62 877-3928-1082