Factors Affecting Completeness Basic Immunization Village District of North Krembangan
=
http://dx.doi.org/10.20473/jbe.V2I12014.59-70
Abstract views = 344 times |
views = 2565 times
Abstract
ABSTRACT
Each state issues have particular regard to infectious diseases, many ways to eradication of infectious diseases, one of them with the basic immunization. This study was conducted to determine the factors that affect the completeness of the basic immunization in infants or toddlers in the District of North Kembangan Village of Surabaya as PD3I disease prevention. The design used a case-control (case control) by the number of sample cases as much as 22 respondents and the amount of control by 44 respondents. Research subjects are taken by simple random sampling. Dependent variable of this study is the age of the respondent, education level, income level, employment status, knowledge about immunization, traditions and beliefs, as well as family support, attendance officer, location and attitude of staff immunization. The results showed the influence of tradition on the completeness of immunization (p = 0.015) and family support (p = 0.001). Completeness of primary immunization in infants as efforts to prevent PD3I disease affected family tradition that used to immunize baby or toddler in a baby or toddler will likely get a complete immunization and family who support immunization infant or toddler chance to get a complete immunization. For that we need a health promotion approach to the public in order to change the traditions that are not used to immunize a support for immunization and to give sense to the decision makers benefit families that immunization in infants or toddler.
 Keywords: immunization status, family tradition, family support
Full Text:
PDF
Refbacks
There are currently no refbacks.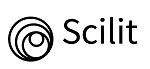 Fakultas Kesehatan Masyarakat Universitas Airlangga
                                                         Kampus C Universitas Airlangga
                                        Jl. Mulyorejo Kampus C Unair, Surabaya 60115, Indonesia.
                                            E-mail: jbepid@gmail.com / jbe@fkm.unair.ac.id
                                                            Phone: +62 877-3928-1082