Correlations Between Physical Activity, Smoking Habit And Attitude In Elderly With Incidence of Osteoporosis
=
http://dx.doi.org/10.20473/jbe.V5I12017.107-117
Abstract views = 1189 times |
downloads = 1214 times
Abstract
Osteoporosis was one of degenerative disease that is common in the elderly. There was a several of risk factors of osteoporosis. Two of them were physical activity and smoking habits. Attitude was one part of a person's behavior that may affect the prevention of disease. This study aimed to analyze the affect of physical activity, smoking habits, and attitude of the elderly to incidence of osteoporosis. This study is an observational study with case control design. The number of samples in this study was 66 elderly who visited Osteoporosis Clinic Husada Utama Hospital in Surabaya. Respondent selection taken with systematic random sampling. The independent variables of this study were physical activity, smoking habit, and attitude, while the dependent variable was incidence of osteoporosis. Based on correlation analysis with logistic regression test showed there was a significant correlation (p<0,05) between physical activity, smoking habits, and attitude. Odds Ratio (OR) in this study for physical activity was 14,764 ,smoking habit was 9,646 and attitude was 5,623. The conclusion of this study, there was physical activity as a dominant affect after controlled smoking habits and attitude to incidence of osteoporosis. The suggestion is to do physical activity three times a week, consume healthy food and beverage, take an enough sleep,reduce stress factors and stop smoking also.
Keywords: Physical activity, smoking habits, elderly
Full Text:
PDF
References
Ardiansyah, 2007. Keseimbangan Zat kapur Penting Untuk Cegah Osteoporosis. [Online] Available at : http://www.beritaiptek.com [Accessed 20 January 2016].
Baecke, J. A. e. a., 1982. A Short Questionnaire For The Measurement Of Habitual Physical Activity In Epidemiological Studies. The American Society for Clinical Nutrition, Volume 36, No. 5, pp. 936-942.
Dinkes Jatim, 2013. Laporan Surveilans Terpadu Penyakit Rumah Sakit Sentinel di Jawa Timur, Surabaya: Dinas Kesehatan Provinsi Jawa Timur.
Dinkes Surabaya, D., 2014. Data Rekapitulasi Penyakit Osteoporosis, Surabaya: Dinas Kesehatan Kota Surabaya.
Dimyati, F.K. 2016. Hubungan Aktivitas Fisik, Kebiasaan Merokok, Pengetahuan dan Sikap Lansia tentang Osteoporosis dengan Kejadian Osteoporosis. Skripsi. Surabaya : Universitas Airlangga.
Gibney, M. J., Barrie M. M., John M. K., Lenore A., 2005. Gizi Kesehatan Masyarakat. Jakarta: EGC.
Hidayat, A. A., 2003. Riset Penelitian. Jakarta: Salemba Medika.
Juniarti, D., 2012. Faktor-Faktor yang Berhubungan dengan Kejadian Osteoporosis yang Dirawat di RS Islam Faisal dan RSUP DR. Wahidin Sudirohusodo Makassar. Stikes Nani Hasanudin. Volume 1, No 4, pp. 1-10.
Kanis, J.A., BorgstromF., CompstonJ., DreinhoferK., NolteE., Jonsson L., dkk, 2013. Scope : A Scorecard For Osteoporosis in Europe. Archive of Osteoporosis, Volume 8, No 1 pp. 18-144.
Kemenkes, 2006. Buku Saku Gaya Hidup Sehat. Jakarta: Kementrian Kesehatan RI.
Kementerian Sekretariat Negara, 2012. Pengamanan Bahan yang Mengandung Zat Adiktif Berupa Produk Tembakau bagi Kesehatan. Jakarta: Kementerian Sekretariat Negara.
Kusumah, A. dkk, 2012. Unissula. [Online] Available at: http://unissula.ac.id
[Accessed 29 June 2015].
Lukman, M. dan JuniartiN., 2008. Skrining Osteoporosis : Hubungan Usia dan Jenis Kelamin dengan Kejadian Osteoporosis di Desa Cijambu Kecamatan Tanjung Sari. ResearchGate, X(19), pp. 18-26.
Muttaqin, 2008. Buku Ajar Asuhan Keperawatan Klien Gangguan Sistem Muskuloskeletal. Jakarta: EGC.
Notoatmodjo, S., 2010. Metodologi Penelitian Kesehatan. Jakarta: Rineka Cipta.
Nugroho, W., 2008. Keperawatan Gerontrik dan Geriatrik. 2nd ed. Jakarta: EGC.
Park, H., TogoF., WatanabeE., YasunagaA.,. Park S, ShepardR. J., AoyagiY., 2006. Relationship of Bone Health to Yearlong Physical Activity in Older Japanese Adults : Cross-Sectional Data from The Nakanojo Study. Osteoporosis Int, Volume 18, Number 3, pp. 285-293.
Prince, R. L. dan ZhuK., 2014. Lifestyle and Osteoporosis. Nutrition, Exercise, and Lifestyle In Osteoporosis, Volume 13, Number 1, pp. 52-59.
Purwoastuti, E., 2009. Waspada! Osteoporosis. Yogyakarta: Kanisius.
Puttapitakpong, P., Sukanya C., Krasean P, Chaichana N., Unnop .J, Nimit T., 2014. Inter-Correlation of Knowledge, Attitude, and Osteoporosis Preventive Behaviors in Women Around the Age of Peak Bone Mass. BMC Womens Health, Volume 14, Number 1pp. 14-35.
Rizkiyah, Y. S. 2008. Hubungan Tingkat Pengetahuan Tentang Osteoporosis Dengan Sikap Masyarakat Terhadap Upaya Pencegahan Di RW 01 Rawa Bebek Jakarta Timur.Skripsi. Jakarta : Universitas Indonesia.
Stanley, M. and Patricia G. B., 2006. Buku Ajar Keperawatan Gerontik. 2nd ed. Jakarta: EGC.
Syahdrajat, T., 2007. Merokok dan Masalahnya. Dexa Media, Volume 4, Nomor 20, p. 184-187.
Tandra, H., 2009. Segala Sesuatu yang Harus Anda Ketahui tentang Osteoporosis. Jakarta: Gramedia Pustaka Utama.
Timmreck, T. C., 1998. An Introduction To Epidemiology. 2nd ed. Boston: Jones and Bartlett Publisher Inc..
WHO, 2010. Global Recommendation on Physycal Activity For Health. Switzerland: WHO.
Wirakusumah, E., 2007. Mencegah Osteoporosis. Depok: Penebar Plus.
Zaviera, F., 2007. Osteoporosis : Deteksi Dini, Penanganan, dan Terapi Praktis. 3rd ed. Jogjakarta: Katahati.
Refbacks
There are currently no refbacks.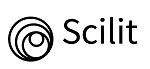 Fakultas Kesehatan Masyarakat Universitas Airlangga
                                                         Kampus C Universitas Airlangga
                                        Jl. Mulyorejo Kampus C Unair, Surabaya 60115, Indonesia.
                                            E-mail: jbepid@gmail.com / jbe@fkm.unair.ac.id
                                                            Phone: +62 877-3928-1082