Pattern of Clinical Medication Seeking for Import Malaria by Migrant Workers
=
http://dx.doi.org/10.20473/jbe.V3I22015.230-241
Abstract views = 971 times |
downloads = 1084 times
Abstract
Trenggalek District in 2014 found 83 out of 89 cases of malaria were imported malaria cases carried by migrant workers. The case involved two domiciles that affected the search for treatment. This study aims to provide an overview of the search patterns for imported clinical malaria treatment for migrant workers who come from the area in the Public health center (PHC) of Pandean, Trenggalek District. This type of research is cross-sectional descriptive. Data were collected through interviews with 26 respondents of imported malaria patients who have a history of migrant work in 2013-2015 that were selected purposively. Interviews were conducted to obtain data on the characteristics of the respondents, where they experienced pain when to seek treatment first, place of treatment first, place of diagnosis first, treatment follow-up, and recovery. The results showed that all respondents were male, the majority aged 20-30 years (53.8%), working outside the island as migrant wood care workers (50%), suffering more first pain in the migration destination (53, 8%), the most treatment was on the 3rd day after suffering from symptoms (34.6%). Respondents who experienced illness in the PHC of Pandean area received the most first treatment at the PHC (42.3%) and at the Hospital (19.2%) for the migration destination. The clinical diagnosis of malaria was obtained at the PHC was 69%, but only 11.5% received a post-treatment follow-up visit and another 19.2% did not recover or experience a relapse. Most respondents chose the most advanced treatment at the PHC. All respondents chose clinical treatment as the first place of treatment. Need to be followed up after ongoing treatment.
Keywords
pattern; clinical medication; import malaria; migrant worker
Full Text:
PDF
References
Achmadi, U. F. 2005. Dasar-dasar Penyakit Berbasis Lingkungan. Jakarta: Rajawali Press.
Anggraini, Rulik T. 2014. Analisis Pengaruh Faktor Mobilitas terhadap Kejadian Malaria Impor di Wilayah Kerja Puskesmas Pandean Kabupaten Trenggalek. Tesis. Surabaya: Universitas Airlangga.
Andri, B. 2006. Perilaku Pencarian Pengobatan Pertama Penderita Malaria Klinis di Kecamatan Siberut Selatan Kabupaten Kepulauan Mentawai Tahun 2006. Tesis. Jakarta: Universitas Indonesia.
Ardana, I Ketut., I Ketut Sudibia, dan I Gusti Ayu Putu Wirathi, 2010. Faktor-faktor yang Mempengaruhi Besarnya Pengiriman Remitan Ke Daerah Asal Studi Kasus Tenaga Kerja Magang Asal Kabupaten Jembrana di Jepang. Tesis. Denpasar: Universitas Udayana.
Arsin, A.A. 2012. Malaria di Indonesia: tinjauan Aspek Epidemiologi. Makassar: Masagena Press.
Azlin, Emil. 2004. Obat Anti Malaria. Sari Pediatri Vol 5 No. 4 Maret 2004: 150–154.
Ary. 2014. Faktor Penyebab Gagalnya Pengobatan Malaria. http://www.malariahunter.com (sitasi 20 Mei 2015).
Depkes. R.I. 2007. Keputusan Menteri Kesehatan Republik Indonesia No. 44 Tahun 2007 tentang Pengobatan Malaria. Jakarta: Departemen Kesehatan Republik Indonesia.
Depkes. R.I. 2009. Penatalaksanaan Kasus Malaria. Jakarta: Ditjen Pengendalian Penyakit dan Penyehatan Lingkungan.
Dinkes Jawa Timur. 2014. Hentikan Penularan, Jatim Raih Sertifikasi Eliminasi Malaria. http:// www.dinkes.jatimprov.go.id (sitasi 23 November 2014).
Dinkes Kabupaten Trenggalek. 2014. Profil Kesehatan Kabupaten Trenggalek Tahun 2013. Trenggalek: Dinas Kesehatan Kabupaten Trenggalek.
Fuadzi, Habullah, dan Marliah Santi. 2011. Distribusi Kasus Malaria di Wilayah Kerja Puskesmas Simpenan Kabupaten Sukabumi Tahun 2011. Aspirator Vol. 4 No. 2 Tahun 2012: 92–99.
Gandahusada, Illahude, H.D, Pribadi, W. 2003. Parasitologi Kedokteran. Jakarta: Balai Penerbit FK UI.
Gazali, A. Kadir, Indra F. I., dan Suriah. 2013. Perilaku Pencarian Pengobatan terhadap Kejadian Penyakit Malaria pada Suku Mandar di Desa Lara Kecamatan Karossa Kabupaten Mamuju Provinsi Sulawesi Barat. Skripsi. Makassar: Universitas Hasanuddin.
Mahmudi, Muhammad. 2015. Pola Pencarian Pengobatan Klinis pada Penderita Malaria Impor di Wilayah Kerja Puskesmas Pandean Kabupaten Trenggalek. Skripsi. Surabaya: Universitas Airlangga.
Mantra, I. B. 2000. Demografi Umum. Yogyakarta: Pustaka Pelajar.
Mc. Kenzie James F, Brad L. Neiger, Jan L. Smeltzer. 2005. Planning, Implementing, and Evaluating Health Promotion Programs Fourth Edition. San Fransisco: Pearson Education Inc.
Musthofa, Arief. 2012. Faktor-faktor yang Berhubungan dengan Perilaku Pencarian Pengobatan Malaria Klinis Pekerja Musiman ke Luar Pulau Jawa di Puskesmas Tegalombo Kabupaten Pacitan Tahun 2012. Tesis. Jakarta: Universitas Indonesia.
Prabowo, A. 2004. Malaria, Mencegah dan Mengatasinya. Jakarta: Puspa Swara.
Kemenkes RI. 2015. Rencana Strategis Kesehatan Indonesia 2015–2019. Jakarta: Kementerian Kesehatan Republik Indonesia.
Kemenkes RI. 2013. Laporan Riset Kesehatan Dasar. Jakarta: Kementerian Kesehatan Republik Indonesia.
Selung, S. Nong, 2003. Beberapa Faktor yang Berhubungan dengan Kepatuhan Berobat Penderita Penyakit Malaria di Puskesmas Kota Ratu Kecamatan Ende Selatan. Tesis. Surabaya: Universitas Airlangga.
Soegijanto, S. 2004. Kumpulan Makalah Penyakit tropis dan Infeksi di Indonesia. Surabaya: Airlangga University Press.
Sunaryo. 2007. Surveilans Migrasi sebagai Sistem Kewaspadaan Dini Malaria di Kabupaten Banjarnegara. BALABA Edisi 5 No. 2.
Sutisna, Putu. 2004. Malaria Secara Ringkas. Jakarta: Penerbit EGC.
Tjitra, E. 2004. Pengobatan Malaria dengan Kombinasi Artemisinin. Surabaya: Tropical Disease Centre Airlangga University.
WHO. 2014. World Malaria Report. 2014. Geneva: World Health Organization.
Refbacks
There are currently no refbacks.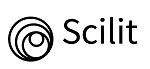 Fakultas Kesehatan Masyarakat Universitas Airlangga
                                                         Kampus C Universitas Airlangga
                                        Jl. Mulyorejo Kampus C Unair, Surabaya 60115, Indonesia.
                                            E-mail: jbepid@gmail.com / jbe@fkm.unair.ac.id
                                                            Phone: +62 877-3928-1082