The Relationship Analysis Between Husband's Knowledge, Attitude And Practice for Maternal Health
=
http://dx.doi.org/10.20473/jbe.V2I12014.118-129
Abstract views = 327 times |
views = 1155 times
Abstract
ABSTRACT
The total mortality of mother in east java was still catagorized so high. Pasuruan regency was one of many areas which capable to decrease maternal mortality rate(MMR) up to the targeted level number by MDGs 2015. The maternal health was also one of husband's duty as a decision maker in the family. The purpose of this research was to analyze a relationship among knowledge, attitude and the husband's practice for maternal health. This research was done in May until June 2013 at Puspo sub-district of Pasuruan Regency. A research design was a cross sectional of the population from of all of couple who had a child from second month to 2 years old, lived in a roof. The amont of respondent was 115 couple. The sample selection was systematically done by random sampling. The variable of this research was characteristic, knowledge, attitude and the husband's action. The result showed that mostrespondens had lower knowledge about maternal health (72,2%), a positive attitude (73,9) and the unsupported action in maternal health (68,7). A chi-square test showed that there was no relationship between knowledge antion, neither between attitude nor action on maternal health.The conclusion that can be drawn on research about relationship of knowledge, attitudes and actionsin support of maternal health husband wife in Pasuruan district Puspo isno correlation between knowledge and attitude of the husband with the husband in the act of giving support to maternal health became pregnant wife until the election of contraception.
Keywords : knowledge, attitudes, actions, maternal health
Full Text:
PDF
Refbacks
There are currently no refbacks.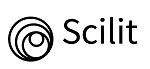 Fakultas Kesehatan Masyarakat Universitas Airlangga
                                                         Kampus C Universitas Airlangga
                                        Jl. Mulyorejo Kampus C Unair, Surabaya 60115, Indonesia.
                                            E-mail: jbepid@gmail.com / jbe@fkm.unair.ac.id
                                                            Phone: +62 877-3928-1082