The Differences of the Behavioral Factors of Midwifes in UCI village and non UCI
=
http://dx.doi.org/10.20473/jbe.V2I12014.130-140
Abstract views = 608 times |
downloads = 711 times
Abstract
Around 2-3 million in all age groups die each year from vaccine-preventable disease, namely diphtheria, pertussis, tetanus and measles. It happened because of the target of Universal Child Immunization (UCI) in the village has not increased. One of the causes of not achieving the UCI target is from the officer factor. This study aims to determine differences in the characteristics and behavior of officers in UCI and non-UCI villages in Pasuruan District. This research was carried out using a cross-sectional study design. The sample in this study was 76 village midwives. Sampling using a stratified random sampling method. The data obtained were analyzed using the chi-square statistical test. The dependent variable is the UCI Village Status. The independent variable is the characteristics of the village midwife (age, educational background, length of service, employment status, training, and dual tasks), level of knowledge, attitudes, and actions. The results of this study indicate that there are significant differences in the length of work (p = 0.023), employment status (p = 0.030), multiple tasks (p = 0.013), level of knowledge (p = 0.003), actions (p = 0.017) and village midwife behavior (p = 0.045) in UCI and non-UCI villages. The conclusion of this study is that there are differences including factors of length of service, employment, dual tasks, level of knowledge, actions and behavior of village midwives in the UCI and non-UCI Villages, so there is a need for policies so that the Village Midwife focuses on running the program in accordance with her area of expertise.
Keywords
characteristic; duty; behavioral; universal child immunization; midwives
Full Text:
PDF
References
Agus, Kholik. 2012. Karakteristik Petugas Mikroskopis Tuberkulosis Paru Puskesmas yang Berhubungan dengan Angka Kesalahan Laboratorium. Skripsi, Surabaya: Universitas Airlangga.
Anderson, Robert. (2004). Unified Threat Management New Opportunities for Enterprise Security.
Anwar Hadi. 2000. Sistem Manajemen Mutu Laboratorium. Jakarta Percetakan PT SUN
Azwar, Saifuddin. 2005. Sikap Manusia: Teori dan Pengukurannya. Yogyakarta: Pustaka Pelajar.
Depkes RI. 2006. Profil Kesehatan Indonesia tahun 2006. Dalam http://www.depkes.go.id (sitasi tanggal 12 Desember 2012).
Depkes RI. 2011. Profil Statistik Kesehatan Indonesia tahun 2011. Dalam http://www.depkes.go.id (sitasi tanggal 12 Desember 2012).
Dinkes Kabupaten Pasuruan. 2012. Profil Dinas Kesehatan Kabupaten Pasuruan. Pasuruan : Dinkes Kabupaten Pasuruan.
Elitha, Fauziah. 2003. Hubungan Faktor Individu, Motivasi, Sosial-Budaya dan Penunjang Kegiatan dalam Penampilan Kerja Bidan di
Desa Jawa.Tesis, Depok; Universitas Indonesia.
Festingen L. 2008. Cognitif Disonance Theory. New Jersey.
Gagne, Mills R. 2002. The Conditions of Learning. Yale.
Hariman. 1998. Faktor-faktor yang berhubungan dengan Prestasi Kerja Tenaga Pelaksana Kerja KIA Puskesmas Kabupaten Nias. Tesis. Depok ; Universitas Indonesia.
Hemalik, Oemar. (2000). Proses Belajar Mengajar. Jakarta: Bumi Aksara.
Kemenkes RI. 2010. Gerakan Akselerasi Imunisasi Nasional Universal Child Immunization 2010-2014. Jakarta
Kustono A.S. 2005. Pengaruh Jender dan Lokus Kendali terhadap Kinerja Karyawan Perguruan Tinggi. Jember: Unej.
Litbangkes RI. 2010 . Laporan Nasional RISKESDAS Tahun 2010. Jakarta.
Mangkuprawira, Tb. Sjafri, 2002. Manajemen Sumber Daya Manusia Strategik. Jakarta : Ghalia.
Mardiah. 2011. Faktor Yang Berhubungan Dengan Kinerja Bidan Desa dalam Menukung Program Inisiasi Menyusui Dini (IMD) di Kota Pekanbaru Tahun 2011. Skripsi, Padang : UNAND.
Notoatmodjo, S. 2003. Pendidikan Kesehatan dan Ilmu Perilaku. Jakarta : PT. Rineka Cipta
Notoatmodjo, S. 2012. Promosi Kesehatan dan Perilaku Kesehatan (Edisi Revisi). Jakarta : Rineka Cipta
Ranupandoyo, H. Dan Husnan Saud. 2005.Manajemen Personalia Edisi ke-4. BPFE : Yogyakarta.
Robbins, Stephen P Mary Coulter. 1999. Management Prentice Hail Inc. New Jersey.
Ruhimat M. (2000). Mobilitas Tenaga Kerja Indonesia dalam Era Globalisasi.
Sarwono P. 2005. Ilmu Kebidanan. Jakarta : Yayasan Bina Pustaka.
Siagian Sondang. 2003. Teori Motivasi dan Aplikasinya. Bina Aksara : Jakarta.
Siswanto Satrohadiwiryo. 2003. Manajemen Tenaga Kerja Indonesia. Jakarta : PT Bumi Aksara.
WHO.2008. Global Imunization Coverage, dalam http://www/who/int/imunization_monitoring /data/en/.com (sitasi 23november 2012)
Refbacks
There are currently no refbacks.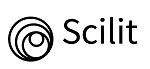 Fakultas Kesehatan Masyarakat Universitas Airlangga
                                                         Kampus C Universitas Airlangga
                                        Jl. Mulyorejo Kampus C Unair, Surabaya 60115, Indonesia.
                                            E-mail: jbepid@gmail.com / jbe@fkm.unair.ac.id
                                                            Phone: +62 877-3928-1082