Catheter Associated Urinary Tract Infection Based on Surveillance Attributes in RSU Haji Surabaya
=
http://dx.doi.org/10.20473/jbe.V4I32016.313-325
Abstract views = 686 times |
views = 4772 times
Abstract
Surveillance system is instrumental in reducing the incidence of nosocomial infection. The implementation of this surveillance system is necessary in the hospital. Surveillance CAUTI is one of the focus prevention and infection control program in RSU Haji Surabaya 2015. The success of surveillance system highly depends on the association of attributes inside it. Surveillance attributes are indicator that describes the characteristics ofsurveillance system. In 2015, there was a delay in the collection of data reports which exceeds the prescribed time limit and there was also a lot of blank space in the confi rmation sheet. It affects the surveillance system in RSU Haji Surabaya. The purpose of this research is to evaluate the surveillance CAUTI based on the surveillance attributes in RSU Haji Surabaya2015. This research is a descriptive evaluative research. Subjects in this study are the surveillance attributes (simplicity, flexibility, acceptability, sensitivity, positive predictive value, representativeness, timeliness, data quality, and stability) CAUTI in RSU Haji Surabaya, while survey respondents are IPCN, IPCLN, and head nurse. Data collected by interview and documentation study. The results showed that the attributes of surveillance is already has simplicity, high acceptability, high sensitivity, high positive predictive value, representative, and high stability. However, other attributes were not fl exible, not timeliness, and has a low data quality. Alternative solutions that can be done are to improve the regulatory function in every unit, establish standardization of hospital data, and manage reward and punishment system.
Keywords: surveillance system, surveillance attributes, evaluation, nosocomial infections, CAUTI
Full Text:
PDF
Refbacks
There are currently no refbacks.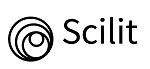 Fakultas Kesehatan Masyarakat Universitas Airlangga
                                                         Kampus C Universitas Airlangga
                                        Jl. Mulyorejo Kampus C Unair, Surabaya 60115, Indonesia.
                                            E-mail: jbepid@gmail.com / jbe@fkm.unair.ac.id
                                                            Phone: +62 877-3928-1082