<< Previous | Next >>
Archive of Published Issues: 2020
Front Matter
Front Matter associated with this Archival Unit includes:
Metadata
Metadata associated with this Archival Unit includes:
Journal URL
https://e-journal.unair.ac.id/JKL
Title
JURNAL KESEHATAN LINGKUNGAN
Publisher
Universitas Airlangga
Description
Jurnal Kesehatan Lingkungan is a scientific open access journal published by Environmental Health Department of Public Health Faculty, Universitas Airlangga, Indonesia.
Keywords
environmental risk assessment; management of environmental health; environmental diseases; environmental sanitation; aspects of environmental health in disaster management; environmental toxicology; and other articles related to environmental health, public health and environmental.
Language(s)
English (en_US)

Publisher Email
aditya.pawitra@fkm.unair.ac.id
Copyright
1.     Copyright of all journal manuscripts is held by the  Jurnal Kesehatan Lingkungan.

2.     Formal legal provisions to access digital articles of electronic journal are subject to the provision of the Creative Commons Attribution-ShareAlike license (CC BY-NC-SA), which means that Jurnal Kesehatan Lingkungan is rightful to keep, transfer media/format, manage in the form of databases, maintain, and publish articles.

3.     Published manuscripts both printed and electronic are open access for educational, research, and library purposes. Additionally, the editorial board is not responsible for any violations of copyright law.



JKESLING by UNAIR is licensed under a Creative Commons Attribution-ShareAlike 4.0 International License.

LOCKSS system has permission to collect, preserve, and serve this Archival Unit.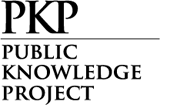 Open Journal Systems was developed by the Public Knowledge Project.