Electronic Cigarette using in Surabaya's Personal Vaporizer Community
=
http://dx.doi.org/10.20473/jbe.V4I22016.250-261
Abstract views = 1192 times |
views = 4585 times
Abstract
Electronic cigarette is devices capable of delivering nicotine in an aerosolized form. The number of electronic cigarette users is increasing. Data showed an Indonesia electronic cigarette user in 2010 to 2011 is 0,5%. This research was observasional decriptive study and used cross sectional design. This research was conducted to 31 Surabaya's Personal Vaporizer members. The dependent variable in this study was electronic cigarette using, while independent variable were the knowledge, accessibility and family factor. Data were analyzed by prevalens ratio. The result showed that using of electronic cigarette mostly suffered by respondent age 26 to 35 years old was equal to 54,8%, male (96,8%) and educational level was senior high school to university (100%), occupation was employee (71%), had a smoking history (93,6%), and using electronic cigarette for smoking cessation (80,6%). The analyzed with prevalens ratio showed that right knowlegde about electronic cigarette was a protective factor to being using electronic cigarette (PR=0,89), accessibility ≤ Rp 100.000 was a risk to being using electronic cigarette, and family was a protective factor to being using electronic cigarette (PR=0,95). From all variable which were studied, only accessibility that a risk factor with electronic cigarette using. Therefore, education about electronic cigarette haved to do and controlling toward electronic cigarette user needed to do.
Keywords : electronic cigarette, accessibility, community, knowledge, behavior
Full Text:
PDF
References
Adkison SE., O'Connor RJ., Bansal-Travers M., Hyland A., Borland R., dan Yong HH. 2013. Electronic nicotine delivery system : International tobacco control four – country survey. Am J Prev Med. 15 (10) : 1737 – 44.
Brandon TH., Goniewicz ML., Hanna NH., Hatsukarni DK., Herbst RS., dan Hobin JA. 2015. Electronic Nicotine Delivery System : a policy statement from the American Association for Cancer Research and the American Society of Clinical Oncology. Clin Cncer Res. 21 (3) : 514 – 525.
Centers for Disease Control and Prevention Chemicals in tobacco smoke. http://www.cdc.gov/tobacco/data_statistic/sgr/2010/consumer_booklet/chemical_smoke/. (Sitasi tanggal 23 Juli 2015)
Cobb NK., Byron MJ., Abrams DB., dan Shields PG. 2010. Novel Nicotine Delivery System and Public Health : The Rise of "E-cigarette". Am J Public Health. 12 : 2340 – 2.
Chotidjah, S. 2012. Pengetahuan tentang rokok, pusat kendali kesehatan eksternal dan perilaku merokok. Makara, Sosial Humantora. 49 – 56.
Dawkins L., Turner J., Roberts A., dan Soar K. 2013. 'Vaping' profile and preferences : an online survey of electronic cigarette users. Addiction. 108 (6) : 1115 -1125.
Depkes. 2014. Bahaya electronic cigarette. (Online) (www.depkes.go.id) (sitasi tanggal 20 Agustus 2015).
Dockrell M., Morison R., Bauld L., dan McNeill A. 2013. E-cigarette : prevalence and attitudes in Great Britain. Nicotine Tob Res. 15 : 1737 – 1744.
Etter JF. 2010. Electronic Cigarette : A Survey of Users. BMC J Public Health. 10 : 231.
Implementing smoke-free environments. WHO report on the Global Tobacco Epidemic. World Health Oganization 2009.
Jessica KP., Paul LR., Annie L., Linda DC., Melissa BG., dan Noel TB. 2013. Adolescent Males' Awareness of and Willingness to Try Electronic Cigarette. Journal of Adolescent Health. 52 : 144 – 150.
McQueen A., Tower S., dan Sumner W. 2011. Interview with "vapers" : implication for future research with electronic cigarettes. Nicotine Tob Res. 13 : 860 – 7.
Notoatmodjo, S. 2010. Ilmu Perilaku Kesehatan. Jakarta : PT. Rineka Cipta.
Ondja, ER., Zainal S., dan Yusuf M. 2012. Faktor-faktor yang berhubungan dengan perilaku merokok pegawai di Kantor Camat Pamona Selatan Kabupaten Poso Provinsi Sulawesi Tengah. STIKES Nani Hasanudin Makassar. 1(4) 2302 – 1721.
Paavola M., Vartiainen E., dan Haukkala A. 2004. Smoking From Adolescene to Adulthood, The Effect of Parental and Own Socioeconomic Status. European Journal of Public Health. 14(4) : 417 – 420.
Pearson JL., Richardson A., Niaura RS., Vallone DM., dan Abrams DB. 2012. E-cigarette awareness, use and harm perceptions in US adults. Am J Public Health. 102 (9) : 1758 – 1766.
Polosa, Riccardo, Rodu B., Pasquale C., Marillena M., dan Girino R. 2013. A fresh look attobacco harm reduction : the case for the electronic cigarette. Harm Reduction Journal. 10 : 19.
Regan AK., Promoff G., Dube SR., dan Arrazola R. 2013. Electronic Nicotine Delivery System : Adult use and awareness of the 'e-cigarette' in the USA. Tob Control. 22 (1) : 19 – 23.
Riskesdas 2013. Riset Kesehatan Dasar (RISKESDAS) Laporan Nasional 2013. http://www.litbang.depkes.go.id/sites/download/rkd2013/Laporan_Riskesdas2013.PDF riskesdas 2013. (Sitasi tanggal 11 April 2015)
Stead, LF. dan Lancaster T. 2007. Interventions to reduce harm from continued tobacco use. Cochrane Database Syst Rev. 22 : 487 – 95.
The facts about Electronic Cigarette. Electronic Cigarette Association. Washington 2009.
The MPOWER package. WHO Report on the Global Tobacco Epidemic. World Health Organization 2008.
U.S. Food and Drug Administration. Flavored Tobacco. 2011. http://www.fda.gov/TobaccoProducts/ProtectingKidsfromTobacco/FlavoredTobacco/default.htm( 12 Juli 2015).
William M., Trtchounian A, dan Talbot P. 2010. Conventional and electronic cigarette (e-cigarette) have different smoking characteristics. Nicot Tobac Res. 12 : 905 – 12.
WHO (World Health Organization). 2013. Media Centre : Fact Sheets of Tobacco. http://www.who.int/mediacentre/factsheets/fs339/en/. (Sitasi 18 Agustus 2015).
Refbacks
There are currently no refbacks.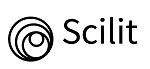 Fakultas Kesehatan Masyarakat Universitas Airlangga
                                                         Kampus C Universitas Airlangga
                                        Jl. Mulyorejo Kampus C Unair, Surabaya 60115, Indonesia.
                                            E-mail: jbepid@gmail.com / jbe@fkm.unair.ac.id
                                                            Phone: +62 877-3928-1082