The Relationship between Knowledge, Sickness Period, and Intraocular Pressure to the Quality of Life of Glaucoma Patient
=
http://dx.doi.org/10.20473/jbe.V4I22016.288-300
Abstract views = 588 times |
views = 1052 times
Abstract
Eyes are an important sense because it has function to collect visual information, eyes can be in emergency condition if the function of sight got threatened. Glaucoma is the second causes of blindness after cataract which is permanent or irreversible. It can decrease the quality of life's glaucomapatient. The purpose of this study is to reveal the relationship between knowledge, sickness period and intraocular pressure to the quality of life of glaucoma patient. This study is an  analytical observation study which used sectional cross design study. The sample of this study were primary glaucoma patients and secondary glaucoma which have medical treatment in Rumah Sakit Mata Undaan Surabaya. The sample was choosen by systematic random sampling and the total number of sample are 68 peoples. The data have collected by having interview the glaucoma patients and seeing the medical records. To process the data, the writer used Chi Square analysis or Fisher Exact with 95% significance. The result of the study showed that there is a relationship between knowledge (p =0,033) and sickness period (p =0,035), while the intraocular pressure is not related to the quality of life's of glaucoma patients in Rumah Sakit Mata Undaan Surabaya. The conclusion of this study is knowledge and sickness period have a relationship to the quality of life of glaucoma patients, while intraocular pressure is not related to the quality of life of glaucoma sufferers. The suggestion is to do early detection to people who have risk to get glaucoma and give an education about glaucoma disease to increase the quality of life of glaucoma sufferers.
Keywords: The quality of life, glaucoma, knowledge, sickness period
Full Text:
PDF
References
Budiarto & Anggraeni. 2002. Pengantar Epidemiologi, Edisi 2. Jakarta: EGC.
Budiono dkk. 2013. Ilmu Kesehatan Mata. Surabaya: Airlangga University Press.
Carrasco, F et al. 2008. Influence Of Visual Function On Quality Of Life In Patients With Glaucoma. Arch Soc Esp Oftalmol, 83: 249-256.
Depkes RI. 2008. Riset Kesehatan Dasar (Riskesdas) 2007. Jakarta: Badan Penelitian dan Pengembangan Kesehatan.
Iester, M. dan M. Zingrian. 2002. Quality of Life in Patients with Early, Moderate and Advanced Glaucoma. Nature Publishing Group, 16, 44–49.
Ilyas, Sidarta. 2007. Glaukoma (Tekanan Bola Mata Tinggi) Edisi 3. Jakarta: CV. Sagung Seto.
Ilyas dkk. 2010. Ilmu Penyakit Mata. Jakarta: CV. Sagung Seto.
Iriyanti, Irma. 2012. Faktor Risiko yang Berhubungan dengan Kejadian Glaukoma di Rumah Sakit Mata Undaan Surabaya. Skripsi. Surabaya, Universitas Airlangga: 5-6.
Karmila, Mila. 2012. Kualitas Hidup Penderita Glaukoma Di RSUP. H. Adam Malik dan RSUD Pirngadi Medan Tahun 2012. Tesis. Universitas Sumatera Utara.
Kemenkes RI. 2015. Situasi dan Analisis Glaukoma. Jakarta Selatan: Pusat Data dan Informasi.
Kuntoro, H. 2008. Metode Sampling dan Penentuan Besar Sampling. Surabaya: Pustaka Melati.
Mantra, Ida Bagus. 1986. Perencanaan Penyuluhan Kesehatan Masyarakat. Jakarta: Pusat Penyuluhan Kesehatan Masyarakat.
Mei, Xiang Kong etc. 2014. Is Glaucoma Comprehension Associated with Psychological Disturbance and Vision-Related Quality of Life for Patients with Glaucoma? A Cross-Sectional Study. BMJ Open, 4:e004632. doi:10.1136
Notoatmodjo, Soekidjo. 2003. Pendidikan dan Perilaku Kesehatan. Jakarta: Rineka Cipta.
Notoatmodjo, Soekidjo. 2011. Kesehatan Masyarakat Ilmu dan Seni. Jakarta: Rineka Cipta.
Rosalina, Dewi dan Harijo Wahjudi. 2011. Visual Field Abnormality and Quality of Life of Patient with Primary Open Angle Glaucoma. Jurnal Oftalmologi Indonesia, 7(5): 175-180.
RS Mata Undaan/ Pelayanan Medis/ http://www.rsmataundaan.co.id/index.php?p=content&cid=98. (sitasi 6 Juni 2015).
Sarwono, Solita. 2004. Sosiologi Kesehatan. Yogyakarta: Gajahmada University Press
Skalicky, Simon dan Ivan Goldberg. 2012. Quality of Life in Glaucoma Patients. US Ophthalmic Review, 6(1):6–9.
Spratt, Alexander etc. 2008. Quality of Life in Glaucoma. Journal of Current Glaucoma Practice, 2(1): 39-45.
Sutomo. 1985. Cara Penilaian Pendidikan. Surabaya: PT Bina Ilmu.
Vajaranant, S. Thasarat etc. 2015. Gender and Glaucoma: What We Know and What We Need to Know. Curr Opin Ophthalmol, 21(2): 91–99.
Ve, Ramesh S. dkk. 2009. Determinants of Glaucoma Awareness and Knowledge in Urban Chennai. Indian J Ophthalmol, 57(5): 355–360.
Watkinson, Sue. 2010. Improving Care of Chronic Open Angle Glaucoma. Nursing Older People, 22:18-23.
Zhou, Chuandi dkk. 2014. Quality of Life of Glaucoma Patients in China: Sociodemographic, Clinical, and Psychological correlates —a Cross-Sectional Study. Spinger, 23:999–1008.
Refbacks
There are currently no refbacks.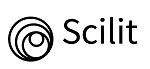 Fakultas Kesehatan Masyarakat Universitas Airlangga
                                                         Kampus C Universitas Airlangga
                                        Jl. Mulyorejo Kampus C Unair, Surabaya 60115, Indonesia.
                                            E-mail: jbepid@gmail.com / jbe@fkm.unair.ac.id
                                                            Phone: +62 877-3928-1082