The Characteristics and Knowledge Level of Mother in The Initial Handling of Toddlers' Diarrhea Incidence
=
http://dx.doi.org/10.20473/jbe.V6I32018.252-259
Abstract views = 825 times |
downloads = 3493 times
Abstract
Background:. One in five children die from diarrhea every year in Indonesia. Provision of replacement fluids or rehydration fluids as the initial treatment of diarrhea can reduce mortality due to dehydration but the behavior of the community in the initial management of diarrhea in households is not good enough (32.47%). Purpose: This study aimed to identify the level of mothers' knowledge on the initial treatment of toddler's diarrhea in Papringan Sleman hamlet in 2015.  Methods: This study was a study that used a cross sectional descriptive study design. The subjects of this study were 54 mothers who had toddlers and lived in Citizen Association (RW) 02 and RW 05 in the Papringan hamlet. Data retrieval is done by interviewing the questionnaire guideline. The measuring instrument of this study uses a closed questionnaire (correct/ incorrect form). The level of knowledge in the initial treatment of toddlers' diarrhea in this study is based on the correct score obtained by the mothers from the questionnaire sheets. Results: Characteristics of respondents mostly mothers are less then 45 years old, having secondary education, exposure to information, and sources of exposured-information are mostly from direct sources. The level of mother's knowledge is mostly sufficient (57.40%).  Conclusion: Most respondents who are over the age of 45 years, have a secondary education, are exposed to information, and get information from direct sources have sufficient knowledge about early treatment of toddlers' diarrhea.
Keywords
treatment; toddler; diarrhea; knowledge; oral rehydration solutions
Full Text:
PDF
References
Arsurya, Y., Rini, E. A., & Abdiana. (2017). Hubungan tingkat pengetahuan ibu tentang penanganan diare dengan kejadian diare pada balita di Kelurahan Korong Gadang Kecamatan Kuranji Kota Padang. Jurnal Kesehatan Andalas, 6(2), 452–456.
Christy, M. Y. (2014). Faktor yang berhubungan dengan kejadian dehidrasi diare pada balita di wilayah kerja Puskesmas Kalijudan. Jurnal Berkala Epidemiologi, 2(3), 297–308.
Digre, P., Simpson, E., Cali, S., Lartey, B., Moodley, M., & Diop, N. (2016). Caregiver perceptions and utilization of oral rehydration solution and other treatments for diarrhea among young children In Burkina Faso. Journal Of Global Health, 6(2), 1–11. https://doi.org/10.7189/jogh.06.020407
Dinkes D.I.Y. (2012). Profil kesehatan Provinsi Daerah Istimewa Yogyakarta tahun 2011. Dinas Kesehatan Daerah Isimewa Yogyakarta. Yogyakarta
Dinkes Kabupaten Sleman. (2013). Profil kesehatan Sleman tahun 2013. Dinas Kesehatan Kabupaten Sleman. Sleman.
Essomba, N. E., Kedy Koum, D. C., Adiogo, D., Ngwe, M. I., & Coppieters, Y. (2015). Use of oral rehydration therapy in the treatment of childhood diarrhoea in Douala, Cameroon. Malawi Medical Journal : The Journal Of Medical Association Of Malawi, 27(2), 60–64. https://doi.org/10.4314/mmj.v27i2.6
Jacobs, C., Manoppo, J., & Warouw, S. (2013). Pengaruh oralit WHO terhadap kadar natrium dan kalium plasma pada anak diare akut dengan dehidrasi. Jurnal E-Biomedik (Ebm), 1(1), 154–160.
Jannah, M., Kepel, B., & Maramis, F. (2016). Hubungan antara pengetahuan dan tindakan pencegahan ibu dengan kejadian diare pada balita di Puskesmas Tikala Baru Kota Manado. Pharmacon Jurnal Ilmiah Farmasi, 5(3), 211–217.
Kapti, R. E., Putri, A., & Trisnaningtyas, W. (2017). The relationship of a mother's perception of the severity with the treatment of diarrhea and ARI at home. Journal Keperawatan, 8(1), 45–53.
Kapti, R. E., Rustina, Y., & Widyatuti. (2013). Efektifitas audiovisual sebagai media penyuluhan kesehatan terhadap peningkatan pengetahuan dan sikap dalam tatalaksana balita dengan diare di dua rumah sakit Kota Malang. Journal of Chemical Information and Modeling, 53(9), 1689–1699. https://doi.org/10.1017/cbo9781107415324.004
Kemenkes RI. (2011). Buletin jendela data dan informasi kesehatan: situasi diare di Indonesia. Jakarta: Kementerian Kesehatan RI.
Khasanah, U., & Sari, G. (2016). Hubungan tingkat pengetahuan ibu tentang diare dengan perilaku pencegahan diare pada balita. Jurnal Kesehatan Samodra Ilmu, 7(2), 149–160.
Leksana, E. (2015). Strategi terapi cairan pada dehidrasi. CDK-224, 42(1), 70–73.
Melati, A., Sulistyawati, E., & Nugraheni, I. (2017). Pengolahan limbah air Sungai Gajah Wong Yogyakarta berbasis masyarakat menggunakan aplikasi teknologi nano carbon dari bathok kelapa terintegrasi lahan basah buatan. Jurnal Bakti Saintek, 1(2), 47–54. https://doi.org/10.1097/mot.0b013e32835ef1eb
Mubarak, W. I. (2011). Promosi kesehatan untuk kebidanan. Jakarta: Salemba Medika.
Muhajjar, M., Rahardjo, M., Astorina, N., & Dewanti, Y. (2016). Analisis spasial hubungan kualitas lingkungan dengan kejadian diare pada balita di Kecamatan Genuk Kota Semarang. Jurnal Kesehatan Masyarakat (E-Journal), 4(3), 807–816.
Notoatmodjo, Soekidjo. (2012). Promosi kesehatan dan perilaku kesehatan. Jakarta: Rineka Cipta.
Purwandari, R., Ardiana, A., & Wantiyah. (2013). Hubungan antara perilaku mencuci tangan dengan insiden diare pada anak usia sekolah di Kabupaten Jember. Jurnal Keperawatan, 4(2), 122–130.
Rahmawati, E., Rahayu, E., & Pratama, K. N. (2017). Pengaruh managemen diare di tatanan rumah tangga dalam meningkatkan pengetahuan dan keterampilan penanganan diare anak. Jurnal Keperawatan Soedirman, 12(2), 127–133.
Robiyanto, Rosmimi, M., & Untari, E. K. (2018). Analisis pengaruh tingkat pengetahuan masyarakat terhadap tindakan swamedikasi diare akut di Kecamatan Pontianak Timur. Edukasi: Jurnal Pendidikan, 16(1), 135–145.
Safitri, E., Rahmayanti, D., & Herawati. (2017). Perilaku hidup bersih dan sehat rumah tangga dengan kejadian diare pada balita pinggiran sungai. Dunia Keperawatan, 5, 78–83.
Soentpiet, M. G. O., Manoppo, 2 Jeanette I. Ch., & Wilar, R. (2015). Hubungan faktor sosiodemografi dan lingkungan dengan diare pada anak balita di daerah aliran Sungai Tondano. Jurnal E-Clinic (Ecl), 3(3), 820–825.
Solikhah, U., Kusnanto, H., Haryanti, F., & Prabandari, Y. S. (2015). Integrated management of childhood illness training needs on cadre for improve family and community capacity in simple handling of respiratory infection, diarrhoea, and less nutrition in children. International Journal of Research In Medical Sciences, 3(1), 79–84.
Sukut, S. S., Arif, Y. S., & Qur, N. (2015). Faktor kejadian diare pada balita dengan pendekatan teori Nola J.Pender di IGD RSUD Ruteng. Jurnal Pediomaternal, 3(2), 230–249.
Winata, E., & Hartantyo, E. (2013). Kualitas Air tanah di sepanjang Kali Wong ditinjau dari pola sebaran escherichia coli (studi kasus Kecamatan Umbulharjo). Jurnal Fisika Ilmiah, 17(50), 8–11.
Refbacks
There are currently no refbacks.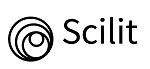 Fakultas Kesehatan Masyarakat Universitas Airlangga
                                                         Kampus C Universitas Airlangga
                                        Jl. Mulyorejo Kampus C Unair, Surabaya 60115, Indonesia.
                                            E-mail: jbepid@gmail.com / jbe@fkm.unair.ac.id
                                                            Phone: +62 877-3928-1082