Focus and Scope
This journal specifically welcomes research that aims to evaluate and understand complex care interventions that use the most appropriate design and methods for interesting research questions. Journal Scope:
Focuses on the knowledge that shapes the understanding of paradigms, the nursing profession, and the concepts of human growth and development and an understanding of several nursing theories.
Focusing on operational Management, Management of nursing care.
Focusing on the concepts and principles of medical medical nursing background of the application of nursing science and technology in meeting the needs of adult clients who experience physiological changes with or without structural disorders, for example: respiratory system, cardiovascular system, digestive system, urinary system, endocrine system, tropical disease problems , innervation, musculoskeletal, integumentary systems, and male immunity and reproduction.
Focusing on the concepts and principles of emergency nursing given to urgent and critical patients. Emergency services provide services to deal with emergency conditions experienced by patients and provide nursing care to deal with patient and family anxiety—the principle of emergency nursing management : Maintain airway and provide ventilation, do resuscitation when needed. Assess airway injuries and obstructions, Control bleeding and its consequences, Evaluation and recovery of cardiac output.
Focusing on the basic concepts of health and community nursing, health programs / government policies in addressing priority health problems in Indonesia, community nursing care and issues related to issues and trends in community health problems in the context of major health services with an emphasis on improving health, preventing disease and health care.
Occupational Health Nursing
Focusing on the basic concepts of health and community nursing, health programs / government policies in addressing priority health problems in Indonesia, community nursing care and issues related to issues and trends in community health problems in the context of major health services with an emphasis on improving health, preventing disease and health care.
Focusing on nursing efforts in primary, secondary, and tertiary prevention of clients with bio-psycho-socio-spiritual problems and mental health disorders, individual therapeutic relationships in the family context, therapeutic modalities of nursing, mental health / nursing issues and trends in Indonesia and the role of nurses and prevention of mental health / nursing problems.
Geriatrics and Gerontology Nursing
Focusing on the concept of gerontik nursing which includes the provision of nursing care, carrying out advocacy, and work to improve the ability of elderly independence, prevent and minimize disability and support the death process with dignity. The scope of service in the elderly includes:
1. Institutional-based elderly health services
2. Community-based health services
Focuses on the concept of family nursing which includes the role of the family describing a set of interpersonal behaviors, traits and activities related to individuals in certain positions and situations.
Focusing on understanding the concepts and theories of maternity nursing and government policies in improving the health of women of childbearing age, pregnant women, mothers of birth, mothers after childbirth, and their babies up to 40 days in normal conditions their families.
Focusing on optimizing child growth through a comprehensive approach to solving biopsychosocial problems in a healthy range of illnesses and acute, chronic and life threatening conditions.
Nursing education includes instruction in topic areas. These are nursing assessment, nursing diagnosis, and nursing care planning. In the United States, nursing students learn through traditional classroom and lab instruction. Nursing education also involves clinical rotations and simulation, throughout their schooling, to develop care planning and clinical reasoning.
Bioethics, Clinical Ethics / Clinical Ethics, Nursing Ethics / Nursing Ethics
Covering all aspects related to health (physical, spiritual and social health as a whole)
Section Policies
Articles
| | | |
| --- | --- | --- |
| Open Submissions | Indexed | Peer Reviewed |
Peer Review Process
All manuscripts submitted to this journal must follow the Focus and Scope and Author Guidelines of this journal. The submitted manuscript to this journal can be written in English. The manuscript must not have been published or submitted for publication elsewhere.
All submitted manuscripts must be free from plagiarism contents. All authors are suggested to use plagiarism detection software to do the similarity checking (please use Turnitin to check the similarity). Editors will also check the similarity of manuscripts in this journal by using Turnitin software.
The submitted manuscripts to this journal will be peer-reviewed by at least 2 (two) or more expert reviewers from Peer-Reviewers Team. The reviewers give scientific valuable comments improving the contents of the manuscript. The review process used in this journal is a double-blind review system. Two weeks will be needed for reviewers to complete one round of the reviewing process.
The decision to publish a manuscript is based on an editorial assessment and peer review. Initially, all papers were assessed by an editorial team. The final decision to publish is made by the editorial team by considering the advice from reviewers.
Publication of accepted articles including assigning the article to the published issue will be made by considering the sequence of accepted dates and thematic issue.
Publication Frequency
The JoViN is published twice a year in May and October
Open Access Policy
This journal provides immediate open access to its content on the principle that making research freely available to the public supports a greater global exchange of knowledge.

This work is licensed under a Creative Commons Attribution-NonCommercial-ShareAlike 4.0 International License.
Archiving
This journal utilizes the LOCKSS system to create a distributed archiving system among participating libraries and permits those libraries to create permanent archives of the journal for purposes of preservation and restoration.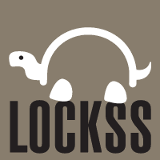 Publishing Fee
This journal does not charge APCs
Copyright Notice
The Journal of Vocational Nursing (JoViN) require a formal written declaration and copyright form. We, therefore, ask you to complete and return this form, retaining a copy for your records. Your cooperation is essential and appreciated. Any delay will result in a delay in publication.
Form can be download here :

Plagiarism Check
It is the policy of this journal to use automated software, like TURNITIN to check for plagiarism in all submitted manuscripts. This journal can not accept any plagiarism in any manuscripts or it will be rejected immediately. The manuscript is passed if the similarity is less than 20%. The results of this automated detection are forwarded to the Section Editor and will serve as the preliminary check for plagiarism. Plagiarism may also be identified during the review process by the technical reviewers assigned to the manuscript. Final plagiarism will be done after the author finalizes their reviewed manuscript.
When plagiarism is identified, the Section Editor responsible for the review of the manuscript and the Editor-in-Chief will agree on measures according to the extent of plagiarism detected in the manuscript in agreement with the following guidelines. The Editor-in-Chief shall have the authority to deviate from these guidelines on a case by case basis.
Publication Ethics
Journal of Vocational Nursing (JoViN) refers to the guidelines from the ethical code of scientific publication from the Committee on Publication Ethics (COPE) to meet high-quality, ethical standards.
Subjects have privacy that cannot be infringed, so detailed identification must be removed if not required, but data must not be falsified to attain anonymity. A sample patient consent form must be available if needed. All articles are written must be following the Code of Ethics of the World Medical Association (Declaration of Helsinki) for experimental on humans, which carries a risk of harm. The living animals that experimented must be following EC Directive 86/609/EEC to avoid animal suffering at each stage of the experiment.