COMORBIDITIES OF MYASTHENIC CRISIS PATIENTS ACCORDING TO AGE AND GENDER IN DR. SOETOMO GENERAL ACADEMIC HOSPITAL, SURABAYA, INDONESIA IN 2017-2019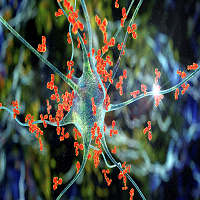 Downloads
Highlight:
1. Patients with myasthenia gravis (MG) can have both autoimmune and non-autoimmune comorbidities.
2. MG patients were predominantly aged >50 years, females and the commonest comorbidity are hypertension and diabetes mellitus.
3. Age and comorbidities were found to have significant correlation among these patients, but not between gender and comorbidities.
Abstract:
Background:  There are limited studies on the comorbidities of myasthenic crisis (MC) associated with age and gender, specifically from Indonesia. These data might be valuable for treatment to improve the outcome of these patients. Objective: To analyze the correlation between age and gender with the comorbidities amongst the MC patients admitted in the ICU of Dr. Soetomo General Academic Hospital, Surabaya, Indonesia in 2017-2019. Materials and methods:  A retrospective cross-sectional analytic study was conducted on 25 medical records of MC patients who fulfilled the inclusion and exclusion study criteria. Descriptive statistics and Chi-square tests were done to determine the potential correlation between variables (significant level of p<0.05). Results: The age of MC patients was £50 years (80%) and >50 years (20%) while the gender predominantly found were females (68%) with 32% males. A significant correlation was found between age and comorbidities (p=0.002) whilst not between gender and comorbidities (p=0.115). The most common comorbidities observed were hypertension (30%) and diabetes mellitus (20%). Conclusion: There were 40% of patients found with comorbidities. There was a significant association between age and comorbidities found amongst myasthenic crisis patients, whilst no significant association was found between gender and comorbidities.
Rahul Alfaidin, A. M., Kalanjati, V. P., & Basuki, M. (2022). COMORBIDITIES OF MYASTHENIC CRISIS PATIENTS ACCORDING TO AGE AND GENDER IN DR. SOETOMO GENERAL ACADEMIC HOSPITAL, SURABAYA, INDONESIA IN 2017-2019. Majalah Biomorfologi, 32(1), 1–5. https://doi.org/10.20473/mbiom.v32i1.2022.1-5
Alexander, M., Sivadasan, A., Aaron, S., Mathew, V., Nair, S., Muthusamy, K., Prabhakar, A., Benjamin, R., Shaikh, A., Rynjah, G., 2019. Comorbidities and long-term outcomes in a cohort with myasthenic crisis: Experiences from a tertiary care center. Annals of Indian Academy of Neurology, 22(4): 464–471. doi: 10.4103/aian.AIAN_197_19.
Berrih-Aknin, S., Frenkian-Cuvelier, M. and Eymard, B., 2014. Diagnostic and clinical classification of autoimmune myasthenia gravis. Journal of Autoimmunity, 48–49: 143–148. doi: 10.1016/j.jaut.2014.01.003.
Chen, J., Tian, D., Zhang, C., Li, Z., Zhai, Y., Xiu, Y., Gu, H., Li, H., Wang, Y., Shi, F., 2020. Incidence, mortality, and economic burden of myasthenia gravis in China: A nationwide population-based study. The Lancet Regional Health - Western Pacific, 5. doi: 10.1016/j.lanwpc.2020.100063.
Farrugia, M. and Goodfellow, J., 2020. A practical approach to managing patients with myasthenia gravis—opinions and a review of the literature. Frontiers in Neurology, 11. doi: 10.3389.fneur.2020.00604.
Gilhus, N., Nacu, A., Andersen, J., Owe, J., 2014. Myasthenia gravis and risks for comorbidity. European Journal of Neurology, 22(1): 17–23. doi: 10.1111/ene/12599.
Hehir, M. and Silvestri, N., 2018. Generalized Myasthenia Gravis. Neurologic Clinics, 36(2): 253–260. doi: 10.1016/j.ncl.2018.01.002.
Kalita, J., Kohat, A., Misra, U., 2014. Predictors of outcome of myasthenic crisis. Neurological sciences: official journal of the Italian Neurological Society and of the Italian Society of Clinical Neurophysiology, 35(7): 11–14. doi: 10.1007/s10072-014-1659-y.
Lal, V., Prabhakar, S., Agarwal, R., Sharma, S., 2013. Clinical profile and outcome of myasthenic crisis in a tertiary care hospital: a prospective study. Annals of Indian Academy of Neurology, 16(2): 203.doi: 10.4103/0972-2327.112466.
Liu, Z., Yao, S., Zhou, Q., Deng, Z., Zou, J., Feng, H., Zhu, H., Cheng, C., 2016. Predictors of extubation outcomes following myasthenic crisis. Journal of International Medical Research, 44(6): 1524–1533. doi: 10.1177/0300060516669893.
Lv, Z., Zhong, H., Huan, X., Song, J., Yan, C., Zhou, L., Lu, J., Zhu, W., Lin, J., Qiao, K., Xu, Y., Lu, J., Xi, J., Luo, S., Zhao, C., 2019. Predictive score for in-hospital mortality of myasthenic crisis: a retrospective Chinese cohort study. European Neurology, 81(5–6): 287–293. doi: 10.1159/000503961.
Misra, U., Kalita, J., Singh, V., Kumar, S., 2019. A study of comorbidities in myasthenia gravis. Acta Neurologica Belgica, 120(1): 59–64. doi: 10.1007/s13760-019-011-2-w.
Nacu, A., Andersen, J., Lisnic, V., Owe, J., Gilhus, N., 2015. Complicating autoimmune diseases in myasthenia gravis: a review. Autoimmunity, 48(6): 362–368. doi: 10.3109/08916934.2015.1030614.
Neumann, B., Angstwurm, K., Mergenthaler, P., Kohler, S., Schönenberger, S., Bösel, J., Neumann, U., Vidal, A., Huttner, H., Gerner, S., Thieme, A., Steinbrecher, A., Dunkel, J., Roth, C., Schneider, H., Schimmel, E., Fuhrer, H., Fahrendorf, C., Alberty, A., Zinke, J., Meisel, A., Dohmen, C., Stetefeld, H., 2019. Myasthenic crisis demanding mechanical ventilation. Neurology, 94(3): e299–e313. doi: 10.1212/WNL.0000000000008688.
Roper, J., Fleming, M., Long, B., Koyfman, A., 2017. Myasthenia gravis and crisis: evaluation and management in the emergency department. The Journal of Emergency Medicine, 53(6): 843–853. doi: 10.1016/j/jemermed.2017.06.009.
Sieb, J., 2014. Myasthenia gravis: an update for the clinician. Clinical & Experimental Immunology, 175(3): 408–418. doi: 10.1111/cei.12217.
Wendell, L. and Levine, J., 2011. Myasthenic crisis. The Neurohospitalist, 1(1): 16–22. doi: 10.1177/1941875210382918.
Wong, Y., Ong, C., Sung, S., Wu, C., Hsu, Y., Su, Y. & Hung, L., 2016. Clinical profile and outcome of myasthenic crisis in Central Taiwan. Acta Neurol Taiwan, 25(4): 129–135.
Copyright (c) 2022 Majalah Biomorfologi
This work is licensed under a Creative Commons Attribution 4.0 International License.
The copyright to publish the article has been transferred to Majalah Biomorfologi (Biomorphology Journal) by the author(s) as indicated in the CTA & Author's Statement. Majalah Biomorfologi (Biomorphology Journal) adopts the CC-BY license. This license allows reusers to distribute, remix, adapt, and build upon the material in any medium or format, so long as attribution is given to the creator, as can be referred to Creative Commons Attribution 4.0 International License (CC-BY).