RISK FACTORS OF CORONARY HEART DISEASE IN PATIENTS WITH TYPE 2 DIABETES MELLITUS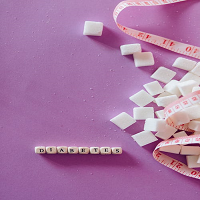 Downloads
Highlight:
1. One of the major causes of morbidity and mortality in diabetes mellitus patients is coronary heart disease (CHD).
2. The risk factors for coronary heart disease in type 2 diabetes mellitus patients were observed.
3. The risk factors of CHD more commonly found in T2DM patients were high-risk age, male sex, hypertension and dyslipidemia.
Abstract:
Background: Diabetes mellitus is a metabolic syndrome that becomes a concern in almost all countries in the world, particularly developing countries. Changes in lifestyle and genetic factors are causing the incidence of this disease to continue to increase every year. Nowadays, type 2 diabetes mellitus (T2DM) caused by insulin resistance is the most common kind. One of its complications known as a major cause of morbidity and mortality in patients with diabetes is coronary heart disease (CHD). Insulin resistance can lead to the atherosclerosis process that is the basis of coronary heart disease. It is said that conditions of hyperglycemia, hypercoagulable state, and high cholesterol can induce the process of atherosclerosis. Besides diabetes mellitus, the other risk factors that increase the incidence of CHD are sex, age, family history, dyslipidemia, smoking, hypertension, and obesity. Objective: The purpose of this study was to describe the risk factors for coronary heart disease in patients with type 2 diabetes mellitus in Dr. Soetomo General Academic Hospital, Surabaya, Indonesia. Materials and Methods: A cross-sectional study of diabetes mellitus patients with coronary heart disease was conducted in Dr. Soetomo General Academic Hospital from 1 January 2014 to 31 December 2014. Data were taken from medical records at the Department of Internal Medicine. Incomplete medical records were not included in this study. Risk factors analyzed were age, sex, history of hypertension and dyslipidemia. Results of this study were presented in a frequency distribution table. Results: Based on the data of 70 samples, risk factors of CHD in T2DM patients are found as follows: 44 (62.9%) samples were male, 56 (80%) high-risk aged group, 48 (68.6%) with dyslipidemia, and 50 (71.4%) with hypertension, while 24 (34.3%) samples had three risk factors at once. Conclusion: High-risk aged, male sex, hypertension, and dyslipidemia are more commonly found in T2DM patients with CHD. The more risk factors that one may have will increase the occurrence of cardiovascular disease within 10 years forward.
Medistya Putri, E. S., Adi S, S., & Budiarto, M. (2022). RISK FACTORS OF CORONARY HEART DISEASE IN PATIENTS WITH TYPE 2 DIABETES MELLITUS. Majalah Biomorfologi, 32(1), 13–17. https://doi.org/10.20473/mbiom.v32i1.2022.13-17
Ambrose, J. & Singh, M., 2015. Pathophysiology of coronary artery disease leading to acute coronary syndromes. F1000prime reports, 7(8). doi:10.12703/P7-08.
American Diabetes Association., 2015. Standards of Medical Care in Diabetes. Diabetes Care, 38. doi: 10.2337/dc15-S001.
Chiha, M., Njeim, M.,Chedrawy, E., 2012. Diabetes and coronary heart disease: A risk factor for the global epidemic. International Journal of Hypertension: 1–7. doi: 10.1155/2012/697240.
Eckel, R. & Cornier, M., 2014. Update on the NCEP ATP-III emerging cardiometabolic risk factors. BMC Med, 12. doi: 10.1186/1741-7015-12-115.
Elizabeth, M. & Daniel, K., 2011. Estrogen Signaling and Cardiovascular Disease. Circulation Research: 691–692. doi: 10.1161/CIRCRESAHA.110.236687.
International Diabetes Federation. 2013. IDF Diabetes Atlas: sixth edition.
Kementerian Kesehatan Republik Indonesia. 2013. Riset kesehatan dasar 2013. Jakarta: Kementerian Kesehatan RI.
Mahalle, N., Garg, M., Naik, SS., Kulkarni, MV., 2014., Study of pattern of dyslipidemia and its correlation with cardiovascular risk factors in patients with proven coronary artery disease. Indian Journal of Endocrinology and Metabolism, 18(1): 48–55. doi 10.4103/2230-8210.126532.
Sadeghi, R., Nadia, a., Erfanifar, A., Gachkar, L., Magshoomi, Z., 2013. Premature coronary heart disease and traditional risk factors-can we do better?. International Cardiovascular Research Journal, 7(2): 46–50.
Shimbo, D., Muntner, P., Mann, D., Viera, AJ., Homma, S., Polak, JF., Barr, RG., Herrington, D., Shea, S., 2010. Endothelial dysfunction and the risk of hypertension: The multi-ethnic study of atherosclerosis. Hypertension, 55(5): 1210–1216. doi: 10.1161/HYPERTENSIONAHA.109.143123.
Tanna, N., Srivastava, R., Tanna, V., 2013. Age wise distribution of coronary artery disease risk factors. International Journal of Medical Science and Public Health, 2. doi: 10.5455/ijmsph.2013.190720131.
Thambiah, S., Samsudin, I.N., George, E., Zahari, S.S.Y., Lee, H.M., Muhamad, M.A., Hussein, Z., Mohd, N.N., 2016. Relationship between dyslipidemia and glycaemic status in patients with type 2 diabetes mellitus. Malaysian Journal of Pathology, 38(2): 123–130.
Yuliani, F., Oenzil, F., & Iryani, D., 2014. Hubungan Berbagai Faktor Risiko Terhadap Kejadian Penyakit Jantung Koroner Pada Penderita Diabetes Melitus Tipe 2. Jurnal Kesehatan Andalas, 3(1): 37–40. doi: 10.25077/jka.v3i1.22.
Copyright (c) 2022 Majalah Biomorfologi
This work is licensed under a Creative Commons Attribution 4.0 International License.
The copyright to publish the article has been transferred to Majalah Biomorfologi (Biomorphology Journal) by the author(s) as indicated in the CTA & Author's Statement. Majalah Biomorfologi (Biomorphology Journal) adopts the CC-BY license. This license allows reusers to distribute, remix, adapt, and build upon the material in any medium or format, so long as attribution is given to the creator, as can be referred to Creative Commons Attribution 4.0 International License (CC-BY).