Evaluation of health surveillance activities of hajj 2013 in the hajj embarkation Palangkaraya
=
http://dx.doi.org/10.20473/jbe.V2I22014.206-215
Abstract views = 714 times |
downloads = 6845 times
Abstract
Meningococcal meningitis and Middle East Respiratory Syndrome Corona Virus (MERS-CoV) is a disease that can be transmitted to a weary pilgrim considering the high incidence of both diseases in the Middle East region. This study was conducted to evaluate the surveillance activities conducted at embarkation Palangkaraya pilgrimage between 2013 and assess the surveillance activities based on the attributes of surveillance and barriers that occur in the implementation of activities. The experiment was conducted with a descriptive design using a quantitative approach. Questionnaires were completed at 6 implementing surveillance activities. Interviews were conducted to obtain information about the variables under study includes data collection, processing, analysis and interpretation, dissemination of information, and surveillance attributes such as simplicity, flexibility, acceptability, sensitivity, positive predictive value, representative, timeliness, data quality, and data stability. Implementation of health surveillance in the hajj embarkation Palangkaraya in 2013 showed all stages of the surveillance activities have been conducted in accordance with the procedures as well as evaluating surveillance activities unless the sensitivity and positive predictive value because no cases of meningococcal meningitis. The conclusion that the implementation of health surveillance activities Hajj has been running quite a well-based approach to surveillance and surveillance attributes. The report has been used by the agency activities related to the activities of hajj embarkation.
Keywords
disease transmission; hajj health surveillance; assessment attributes; hajj pilgrims
Full Text:
PDF
References
DEPKES RI. 2003. KEPMEKES 1116/MENKE/SK/ VIII/2003 Tentang Pedoman Penyelenggaraan Sistem Surveilans Epidemiologi Kesehatan. Jakarta.
DEPKES RI. 2008. PERMENKES 356/MENKES/ PER/IV/2008 Tentang Organisasi dan Tata Kerja Kantor Kesehatan. Jakarta.
DEPKES RI. 2009. KEPMENKES 442/MENKES/ SK/VI/2009 Tentang Pedoman Penyelenggaraan Kesehatan Haji Indonesia. Jakarta.
DEPKES RI. 2009. Pedoman Surveilans Kesehatan Haji. Jakarta.
DEPKES RI. 2010. KEPMENKES 612/MENKES/ SK/V/2010 Tentang Pedoman Penyelenggaraan Karantina Kesehatan pada Penanggulangan Kedaruratan Kesehatan Masyarakat yang meresahkan Dunia. Jakarta.
KKP Kelas III Palangkaraya. 2013. laporan Penyelenggaraan Kesehatan Embarkasi/Debarkasi Haji Antara Palangkaraya Tahun 1434 H/2013.
Noor NN. 2008. Epidemiologi, Jakarta, Rineka Cipta.
WHO. 2013. Weekly Epidemiological Record; http//www.who.ith/wer/ (sitasi tanggal 5 Mei 2014. jam 16.00 WIB).
Refbacks
There are currently no refbacks.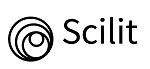 Fakultas Kesehatan Masyarakat Universitas Airlangga
                                                         Kampus C Universitas Airlangga
                                        Jl. Mulyorejo Kampus C Unair, Surabaya 60115, Indonesia.
                                            E-mail: jbepid@gmail.com / jbe@fkm.unair.ac.id
                                                            Phone: +62 877-3928-1082