Hyperglycemia Prevalence Among Artisans and Workers in Selected Factories In Lagos, Southwest, Nigeria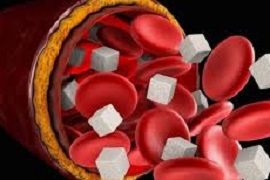 Downloads
Highlights:
Workplace pollutants predispose people to hyperglycemia through beta cell dysfunction and insulin resistance.
The risk is increased by unhealthy lifestyles such as smoking and drinking.
 Aging, due to mitochondrial function decline, also promotes hyperglycemia.
Abstract:
The increased global prevalence of hyperglycemia is linked partly to increasing industrial emission exposure, necessitating risk evaluations of various categories of workers worldwide. This study measured the blood glucose levels of selected non-obese artisans and workers from three companies (Imperio International, Mouka Foam, and Continental Iron) in Lagos, Nigeria. The participants' demographic data were collected using structured questionnaires, after which their blood glucose levels were measured using a glucometer. The results were compared with the World Health Organization (WHO) standards (88–126 mg/dL). On average, Imperio International participants were 32 years old, Mouka Foam and Continental Iron were 28 years old, and the artisans were 32 years old. Most of the participants were male secondary school graduates who worked an average of nine hours per day, six days a week. Artisans had the highest hyperglycemic population (46.15%), followed by Imperio International and Continental Iron (33% each), and Mouka Foam (29.41%). Smokers accounted for 10.53% of the hyperglycemic population, followed by alcoholics (36.84%), those who drank and smoked (42.11%), and those who did not drink or smoke (10.53%). Age class ≥41 accounted for 36.84% of the hyperglycemic population, class 31-40 (34.21%), and class 21-30 (28.95%). Participants with secondary school education constituted 63.16% of the hyperglycemic population, primary education (18.42%), individuals having no education (13.16%), and tertiary education (5.26%). The findings indicate that workplace pollutants predispose workers to hyperglycemia and that smoking and alcohol increase the risks. The findings necessitate exposure reduction and healthy lifestyles in the workplace.
Yahaya, T. O., Sifau, M. O., Oladele, E. O., Bashar, D. M., Abubakar, A. L., Salisu, N., Usman, B. M., & Koko, J. D. (2022). Hyperglycemia Prevalence Among Artisans and Workers in Selected Factories In Lagos, Southwest, Nigeria. Folia Medica Indonesiana, 58(2), 168–177. https://doi.org/10.20473/fmi.v58i2.33988
Adeloye D, Ige J, Aderemi A, et al (2017). Estimating the prevalence, hospitalization and mortality from type 2 diabetes mellitus in Nigeria: a systematic review and meta-analysis. BMJ Open 7, 1–16.
Al Mansour M (2020). The prevalence and risk factors of type 2 diabetes mellitus (DMT2) in a semi-urban Saudi population. Int. J. Environ. Res. Public Health 17, 1–8.
Aldossari K, Aldiab A, Al-Zahrani J, et al (2018). Prevalence of prediabetes, diabetes, and its associated risk factors among males in Saudi Arabia: A population-based survey. J. Diabetes Res. 2018, 1–13.
Balogun I, Sojobi A, Galkaye E (2017). Public water supply in Lagos State, Nigeria: Review of importance and challenges, status and concerns and pragmatic solutions. Cogent Eng. 4, 1–22.
Ceriello A, Novials A, Ortega E, et al (2013). Glucagon-like peptide 1 reduces endothelial dysfunction, inflammation, and oxidative stress induced by both hyperglycemia and hypoglycemia in type 1 diabetes. Diabetes Care 36, 2346–2350.
Chang J, Chen H, Su H, et al (2016). Dioxin exposure and insulin resistance in Taiwanese living near a highly contaminated area. Epidemiology 21, 56–61.
International Diabetes Federation (2019a). Diabetes facts and figures. The IDF diabetes atlas - Nineth Edition. Available from https://idf.org/aboutdiabetes/what-is-diabetes/facts-figures.html. Accessed June 11, 2021.
International Diabetes Federation (2019b). Nigeria diabetes report 2010-2045. The IDF diabetes atlas - Nineth edition. Available from https://diabetesatlas.org/data/en/country/145/ng.html. Accessed June 11, 2021.
International Diabetes Federation (2020). IDF Africa members: Nigeria. Available from https://idf.org/our-network/regions-members/africa/members/20-nigeria.html. Accessed March 26, 2020.
Feng W, Cui X, Liu B, et al (2015). Association of urinary metal profiles with altered glucose levels and diabetes risk: A population-based study in China. PLoS One 10, 1–18.
Gailliot M, Baumeister R (2007). The physiology of willpower: Linking blood glucose to self-control. Personal. Soc. Psychol. Rev. 11, 303–327.
Gale E (2002). The rise of childhood type 1 diabetes in the 20th century. Diabetes 51, 3353–3361.
Güemes M, Rahman S, Hussain K (2015). What is a normal blood glucose? Arch Dis Child 101, 1–6.
Huang C, Ho C, Chen Y, et al (2017). Increased risk for diabetes mellitus in patients with carbon monoxide poisoning. Oncotarget 8, 63680–63690.
Huizen J (2019). The average age of onset for type 2 diabetes. Available from https://www.medicalnewstoday.com/articles/317375. Accessed February 8, 2022.
Jeon J, Kyoung H, Kim D (2015). New risk factors for obesity and diabetes: Environmental chemicals. J. Diabetes Investig. 6, 109–111.
Le Magueresse-Battistoni B, Labaronne E, Vidal H, et al (2017). Endocrine disrupting chemicals in mixture and obesity, diabetes and related metabolic disorders. World J. Biol. Chem. 8, 108–119.
Leff T, Stemmer P, Tyrrell J, et al (2018). Diabetes and exposure to environmental lead (Pb). Toxics 6, 1–13.
Li L, Yang X (2018). The essential element manganese, oxidative stress, and metabolic diseases: Links and interactions. Oxid. Med. Cell. Longev. 2018, 1–11.
Lynne P (2012). BPA's obesity and diabetes link strengthened by new study. Available from http://www.huffingtonpost.com/2012/02/14/bpachemical-hormone-obesitydiabetes_n_1276996.html. Accessed March 26, 2020.
Mapa-Tassou C, Katte J, Mba Maadjhou C, et al (2019). Economic impact of diabetes in Africa. Curr. Diab. Rep. 19, 1–8.
Meo S, Almutairi F, Alasbali M, et al (2018). Men's health in industries: Plastic plant pollution and prevalence of pre-diabetes and type 2 diabetes mellitus. Am. J. Mens. Health 12, 2167–2172.
Mouri M, Badireddy M (2020). Hyperglycemia. StatPearls Publishing, Florida.
Nwafor A, Owhoji A (2001). Prevalence of diabetes mellitus among Nigerians in Port Harcourt correlates with socio-economic status. J. Appl. Sci. Environ. Manag. 9, 75–77.
Ogbonna O, Fadeiye E, Ikem R, et al (2018). Blood glucose response on consumption of cassava varieties (Garri) in healthy Nigerian subjects. J. Nutr. Hum. Heal. 2, 22–27.
Oketola A, Osibanjo O (2009). Estimating sectoral pollution load in Lagos by industrial pollution projection system (IPPS): Employment versus output. Toxicol. Environ. Chem. 91, 799–818.
Oladoyinho C, Abiodun A, Oyalowo M, et al (2019). Risk factors for diabetes mellitus and hypertension among artisans in Ogun state, Nigeria. Nutr. Food Sci. 50, 695–670.
Piero M, Nzaro G, Njagi J (2014). Diabetes mellitus – a devastating metabolic disorder. Asian J. Biomed. Pharm. Sci. 4, 1–7.
Serdar M, Bakir F, Hasimi A, et al (2009). Trace and toxic element patterns in nonsmoker patients with noninsulin-dependent diabetes mellitus, impaired glucose tolerance, and fasting glucose. Int. J. Diabetes Dev. Ctries. 29, 35–40.
Siddiqi M, Laessig R, Reed K (2003). Polybrominated diphenyl ethers (PBDEs): new pollutants-old diseases. Clin. Med. Res. 1, 281–290.
Simrox J, McClain D (2013). Iron and diabetes risk. Cell Metab. 17, 329–341.
Strak M, Janssen N, Beelen R, et al (2017). Long-term exposure to particulate matter, NO2 and the oxidative potential of particulates and diabetes prevalence in a large national health survey. Environ. Int. 108, 228–236.
Suastika K, Dwipayana P, Semadi M, et al (2012). Age is an important risk factor for type 2 diabetes mellitus and cardiovascular diseases, glucose tolerance, sureka chackrewarthy. Available from https://www.intechopen.com/chapters/41385. Accessed February 8, 2022.
Sung H, Song E, Jahng J, et al (2019). Iron induces insulin resistance in cardiomyocytes via regulation of oxidative stress. Sci. Rep. 9, 1–13.
Uloko A, Musa B, Ramalan M, et al (2018). Prevalence and risk factors for diabetes mellitus in Nigeria: A systematic review and meta-analysis. Diabetes Ther. 9, 1307–1316.
Villegas-Valverde C, Kokuina E, Breff-Fonseca M, et al (2018). Strengthening national health priorities for diabetes prevention and management. MEDICC Rev. 20, 5.
Williams R, Karuranga S, Malanda B, et al (2020). Global and regional estimates and projections of diabetes-related health expenditure: Results from the International Diabetes Federation Diabetes Atlas, 9th edition. Diabetes Res. Clin. Pract. 162, 1–6.
Yahaya T, Obaroh I, Oladele E (2017). The roles of environmental pollutants in the pathogenesis and prevalence of diabetes: A review. J. Appl. Sci. Environ. Manag. 21, 5–8.
Yahaya T, Oladele E, Shemishere U, et al (2019). Role of epigenetics in the pathogenesis and management of type 2 diabetes mellitus. Transl. Univ. Toledo J. Med. Sci. 6, 20–28.
Yahaya T, Salisu T (2020). Review of type 2 diabetes mellitus predisposing genes. Curr. Diabetes Rev. 16, 52–61.
Yahaya T, Yusuf A, Danjuma J, et al (2021). Mechanistic links between vitamin deficiencies and diabetes mellitus: A review. Egypt. J. Basic Appl. Sci. 8, 189–202.
Yang A, Cheng N, Pu H, et al (2015). Metal exposure and risk of diabetes and prediabetes among chinese occupational workers. Biomed. Environ. Sci. 28, 875–883.
Yang A, Cheng N, Pu H, et al (2017). Occupational metal exposures, smoking and risk of diabetes and prediabetes. Occup. Med. (Chic. Ill). 67, 217–223.
Copyright (c) 2022 Folia Medica Indonesiana
This work is licensed under a Creative Commons Attribution-NonCommercial-ShareAlike 4.0 International License.
Copyright of the article is transferred to the journal, by the knowledge of the author, whilst the moral right of the publication belongs to the author.
The legal formal aspect of journal publication accessibility refers to Creative Commons Attribution-Non Commercial-Share alike (CC BY-NC-SA), (https://creativecommons.org/licenses/by-nc-sa/4.0/).
The articles published in the journal are open access and can be used for non-commercial purposes. Other than the aims mentioned above, the editorial board is not responsible for copyright violation.
The manuscript authentic and copyright statement submission can be downloaded on this form.