FACTORS ASSOCIATED WITH ACUTE RESPIRATORY TRACT INFECTION PNEUMONIA IN TODDLERS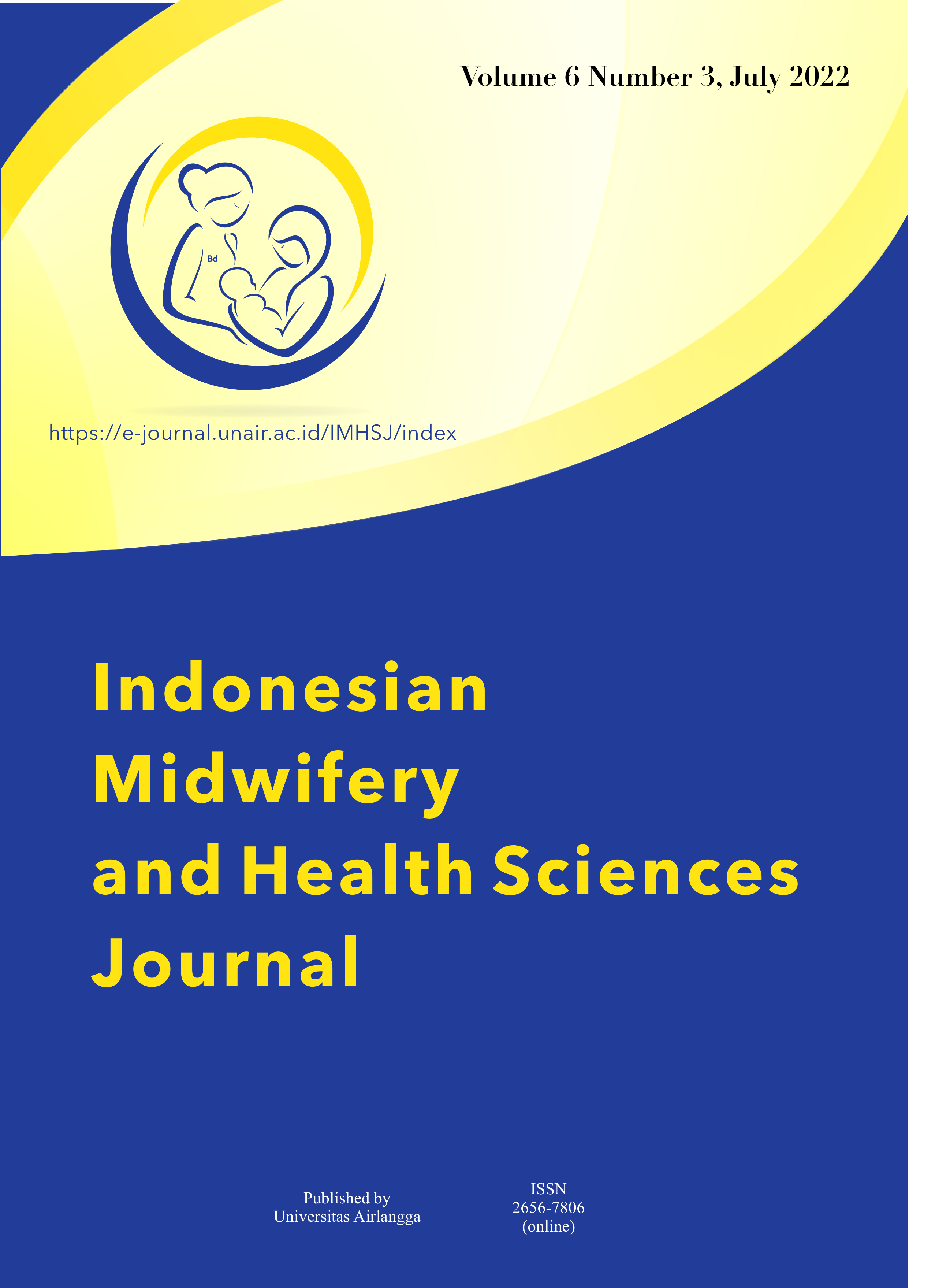 Downloads
Abstract
Background: Most of the deaths of children under five in the world occur due to respiratory tract infections, especially in the lower respiratory tract. Pneumonia is one of the biggest causes of infant mortality in the world. Objective: The purpose of this study was to determine several factors that influence acute respiratory tract infections with pneumonia in children under five. Methods: Case control research design was used with statistical analysis of Chi Square test bivariate and multivariate logistic regression analysis which had a significance of 5%. Data collection using simple random sampling technique. Results: The variables that have the greatest significant value are immunization status and exclusive breastfeeding status. Toddlers with incomplete immunization have a 2.876-fold risk of being infected with pneumonia compared to toddlers who are fully immunized. Breastfeeding that is not exclusive is at risk of infection with pneumonia 3.111 times that of toddlers who are given exclusive breastfeeding. Conclusion: Exclusive breastfeeding status and immunization status are the most influential variables on acute respiratory tract infection with pneumonia.
Keywords: pneumonia, exclusive breastfeeding, immunization
Gestari, A. C., Puspitasari, D. ., & Miftahussurur, M. . (2022). FACTORS ASSOCIATED WITH ACUTE RESPIRATORY TRACT INFECTION PNEUMONIA IN TODDLERS . Indonesian Midwifery and Health Sciences Journal, 6(3), 274–283. Retrieved from https://e-journal.unair.ac.id/IMHSJ/article/view/37508
Copyright (c) 2022 Ayu Citra Gestari, Dwiyanti Puspitasari, Muhammad Miftahussurur
This work is licensed under a Creative Commons Attribution-ShareAlike 4.0 International License.
1. The journal allows the author to hold the copyright of the article without restrictions.
2. The journal allows the author(s) to retain publishing rights without restrictions
3. The formal legal aspect of journal publication accessibility refers to Creative Commons Atribution-Share Alike 4.0 (CC BY-SA).
 This Journal (e-ISSN 2656-7806) is licensed under a Creative Commons Attribution-ShareAlike 4.0 International License.