THE EFFECT OF SERVICE QUALITY DIMENSIONS ON HEMODIALYSIS PATIENT SATISFACTION IN INDONESIA
2022-06-30 — Updated on 2022-06-30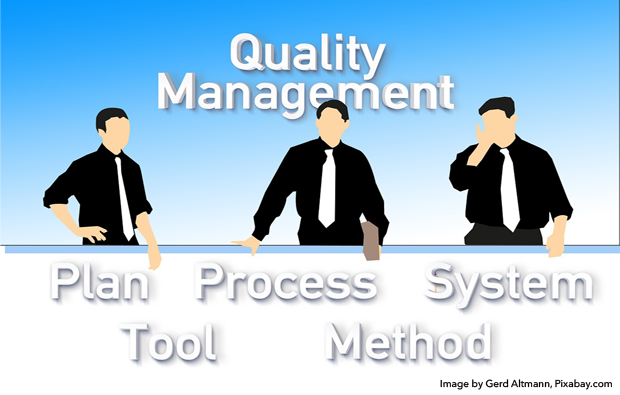 Background: Chronic kidney disease is a catastrophic disease ranked second in Indonesia for high health costs. The number of renal units in Indonesia has rapidly increased since the launch of the National Health Insurance program in 2014. Its increase was accompanied by the increased number of patients.
Aim: This study analyzed the effect of service quality dimensions on patient satisfaction with hemodialysis care.
Methods: This study used a cross-sectional design and a quantitative method. It retrieved data from respondents who had undergone hemodialysis care at hospitals and clinics in Jakarta and surroundings. The PLS-SEM approach was used to analyze the data.
Results: Eight service dimensions were proven to influence the overall service quality and directly impact patient satisfaction. The influential dimensions included facilities and organization of the service, care by attending nurses and assistants, attention to psychological and administrative issues, medical attention and care, nutrition attention and care, medication supply and quality, features and administration process, attention and care given by the head nurse. All of these dimensions affected patient satisfaction as a dependent variable. This study has strong predictive accuracy, and thus it can be replicable in future research with different populations.
Conclusion: This study demonstrated eight service quality dimensions that affect service quality and directly impact satisfaction of hemodialysis patients both with hospital and clinic services.
Hartanti, L. K., & Antonio, F. (2022). THE EFFECT OF SERVICE QUALITY DIMENSIONS ON HEMODIALYSIS PATIENT SATISFACTION IN INDONESIA. Indonesian Journal of Health Administration, 10(1), 50–59. https://doi.org/10.20473/jaki.v10i1.2022.50-59
Aydemir, E. and Sahin, Y. (2019) 'Evaluation of healthcare service quality factors using grey relational analysis in a dialysis center', Grey Systems: Theory and Application, 9(4), pp. 432–448. doi:10.1108/gs-01-2019-0001.
Babakus, E. and Mangold, W.G. (1992) 'Adapting the SERVQUAL scale to hospital services: an empirical investigation', Health services research, 26(6), pp. 767–786.
Berry, L.L., Parasuraman, A. and Zeithaml, V.A. (1988) 'SERVQUAL: A multiple-item scale for measuring consumer perceptions of service quality', Journal of retailing, 64(1), pp. 12–40.
Bodenheimer, T. (1999) 'The Movement for Improved Quality in Health Care', New England Journal of Medicine, 340(6), pp. 488–492. doi:10.1056/ nejm199902113400621.
Crosby, L.A. and Stephens, N. (1987) 'Effects of Relationship Marketing on Satisfaction, Retention, and Prices in the Life Insurance Industry', Journal of Marketing Research, 24(4), pp. 404–411. doi:10.1177/002224378702400408.
Donabedian, A. (1988) 'The quality of care. How can it be assessed?', JAMA: The Journal of the American Medical Association, 260(12), pp. 1743–1748. doi:10.1001/jama.260.12.1743.
Hair, J.F. et al. (2014) 'Partial least squares structural equation modeling (PLS-SEM): An emerging tool in business research', European Business Review, 26(2), pp. 106–121. doi:10.1108/EBR-10-2013-0128.
Karopadi, A.N. et al. (2013) 'Cost of peritoneal dialysis and haemodialysis across the world', Nephrology Dialysis Transplantation, 28(10), pp. 2553–2569. doi:10.1093/ndt/gft214.
KDIGO (2012) 'Clinical Practice Guideline for the Evaluation and Management of Chronic Kidney Disease', IFAC Proceedings Volumes (IFAC-PapersOnline), 19(1), pp. 4477–4483. doi:10.3182/20140824-6-za-1003.01333.
Kimmel, P.L. (2008) 'Psychosocial Factors in Patients with Chronic Kidney Disease: Psychosocial Factors in Chronic Kidney Disease Patients', Seminars in Dialysis, 18(2), pp. 71–72. doi:10.1111/j.1525-139x.2005. 18202.x.
Kirchgessner, J. et al. (2006) 'Satisfaction with care in peritoneal dialysis patients', Kidney International, 70(7), pp. 1325–1331. doi:10.1038/sj.ki.5001755.
Kovac, J.A. et al. (2002) 'Patient satisfaction with care and behavioral compliance in end-stage renal disease patients treated with hemodialysis', American Journal of Kidney Diseases, 39(6), pp. 1236–1244. doi:10.1053/ajkd.2002.33397.
McGee, H.M. et al. (1998) 'Association of psychosocial factors and dietary adherence in haemodialysis patients', British Journal of Health Psychology, 3(2), pp. 97–109. doi:10.1111/j.2044-8287.1998.tb00559.x.
Nguyen Thi, P.L. et al. (2008) 'Questionnaire SDIALOR: instrument de mesure de la satisfaction des patients en dialyse', Néphrologie & Thérapeutique, 4(4), pp. 266–277. doi:10.1016/j.nephro.2008.02.006.
Palmer, S.C. et al. (2014) 'Patient satisfaction with in-centre haemodialysis care: an international survey', BMJ open, 4(5), pp. e005020–e005020. doi:10.1136/bmjopen-2014-005020.
Peeters, P. et al. (2000) 'Analysis and interpretation of cost data in dialysis: review of Western European literature', Health Policy, 54(3), pp. 209–227. doi:10.1016/s0168-8510(00)00112-3.
Pernefri (2018) '11th Report of Indonesian Renal Registry 2018', Report of Indonesian Renal Registry, pp. 1–46.
Raadabadi, M. et al. (2017) 'Comparing the quality of nursing services between two public and private hospitals', International Journal of Healthcare Management, 10(4), pp. 252–258. doi:10.1080/20479700.2017.1299669.
Rubin, H.R. et al. (1997) 'Patient's view of dialysis care: Development of a taxonomy and rating of importance of different aspects of care', American Journal of Kidney Diseases, 30(6), pp. 793–801. doi:10.1016/S0272-6386(97)90084-6.
Rundle, K., Keegan, O. and McGee, H.M. (2004) 'Patients' experiences of dialysis services: are national health strategy targets being met?', Irish Journal of Medical Science, 173(2), pp. 78–81. doi:10.1007/bf02914561.
Sanabria-Arenas, M. et al. (2017) 'Validation of an instrument for measuring satisfaction of patients undergoing hemodialysis', BMC health services research, 17(1), pp. 321–321. doi:10.1186/s12913-017-2251-y.
Wasserfallen, J.-B. et al. (2004) 'Quality of life on chronic dialysis: comparison between haemodialysis and peritoneal dialysis', Nephrology Dialysis Transplantation, 19(6), pp. 1594–1599. doi:10.1093/ndt/gfh175.
Copyright (c) 2022 Lia Kurnia Hartanti, Ferdi Antonio
This work is licensed under a Creative Commons Attribution-ShareAlike 4.0 International License.
1. As an author you (or your employer or institution) may do the following:
make copies (print or electronic) of the article for your own personal use, including for your own classroom teaching use;
make copies and distribute such copies (including through e-mail) of the article to research colleagues, for the personal use by such colleagues (but not commercially or systematically, e.g. via an e-mail list or list server);
present the article at a meeting or conference and to distribute copies of the article to the delegates attending such meeting;
for your employer, if the article is a 'work for hire', made within the scope of your employment, your employer may use all or part of the information in the article for other intra-company use (e.g. training);
retain patent and trademark rights and rights to any process, procedure, or article of manufacture described in the article;
include the article in full or in part in a thesis or dissertation (provided that this is not to be published commercially);
use the article or any part thereof in a printed compilation of your works, such as collected writings or lecture notes (subsequent to publication of the article in the journal); and prepare other derivative works, to extend the article into book-length form, or to otherwise re-use portions or excerpts in other works, with full acknowledgement of its original publication in the journal;
may reproduce or authorize others to reproduce the article, material extracted from the article, or derivative works for the author's personal use or for company use, provided that the source and the copyright notice are indicated.
All copies, print or electronic, or other use of the paper or article must include the appropriate bibliographic citation for the article's publication in the journal.
2. Requests from third parties
Although authors are permitted to re-use all or portions of the article in other works, this does not include granting third-party requests for reprinting, republishing, or other types of re-use. 
3. Author Online Use
Personal Servers. Authors and/or their employers shall have the right to post the accepted version of articles pre-print version of the article, or revised personal version of the final text of the article (to reflect changes made in the peer review and editing process) on their own personal servers or the servers of their institutions or employers without permission from JAKI;
Classroom or Internal Training Use. An author is expressly permitted to post any portion of the accepted version of his/her own articles on the author's personal web site or the servers of the author's institution or company in connection with the author's teaching, training, or work responsibilities, provided that the appropriate copyright, credit, and reuse notices appear prominently with the posted material. Examples of permitted uses are lecture materials, course packs, e-reserves, conference presentations, or in-house training courses;