Evaluation the Pulmonary Tuberculosis Control Program with Strategy DOTS in Puskesmas Tanah Kalikedinding Surabaya
=
http://dx.doi.org/10.20473/jbe.V2I22014.251-262
Abstract views = 1090 times |
downloads = 10558 times
Abstract
The Directly Observed Treatment, Short-course (DOTS) Strategy is a tuberculosis control program. This study aims to evaluate the implementation of the DOTS program in Public Health Center (PHC) of Tanah Kalikedinding whose results are associated with the achievement of tuberculosis indicators. This study uses a descriptive design with a population that is all lung specialist doctors, tuberculosis officers, laboratory workers, and pulmonary tuberculosis patients. Sampling technique with purposive sampling. Data collection by interview questionnaire and checklist. The variables of this study are case finding, treatment, driving and inhibiting factors, recording and reporting, and outcomes based on tuberculosis indicators. The results showed the Case Detection Rate (CDR) at 2013 was 112% meeting the national target ≥70%. This success was due to the selection of up to 87.5% in suspected tuberculosis (cough> 2 weeks) and all patients were examined according to the diagnosis flow in the guidelines of the Ministry of Health of the Republic of Indonesia, while the Success Rate (SR) at 2013 was 65.5% under the target ≥85%. This is due to the fact that there are still patients who do not have a Drug Supervisor (PMO). The reinforcing  factor is routine counseling by staff at the Public health center (PHC). The inhibiting factor is the distance to the PHC which most of the patients are more than 1 km (65.6%). Recording and reporting using an electronic system and reported online. The conclusion of the study is the need for drug swallowing supervision to improve the success of the treatment is expected that all tuberculosis patients have PMO.
Keywords
directly observed treatment short-course strategy; case detection rate; success rate; evaluation; tuberculosis
Full Text:
PDF
References
Amo-Adjei, Joshua, Awusabo-Asare, Kofi, 2013. Reflections on tuberculosis diagnosis and treatment outcomes in Ghana. Archives of Public Health, vol. 71; 7–8.
Arisandi, Pipin, 2011. Analisis Kualitas Petugas dalam Pelayanan Tuberkulosis di Puskesmas Kabupaten Banyuwangi Tahun 2011. Tesis. Surabaya; Universitas Airlangga.
Ariyanto, Yunus, 2010. Analisis Faktor Resiko Keterlambatan Penemuan Kasus TB di Wilayah Kabupaten Jember. Tesis. Surabaya; Universitas Airlangga.
Depkes RI, 2009. Pedoman Nasional Penanggungan Tuberkulosis. Cetakan Pertama. Jakarta; Depkes RI.
Depkes, 2010. Pengendalian TB di Indonesia Mendekati Target Millenium Development Goals (MDGs). http://www.depkes.go.id (sitasi 19 Oktober 2013).
Depkes, 2011. Pedoman Nasional Pengendalian Tuberkulosis. Jakarta: Depkes RI.
Dinkes Jatim, 2012. Program Pengendalian Penyakit Menular di Jawa Timur. Surabaya: Dinkes Jatim. http://dinkes.jatimprov.go.id/ (sitasi 24 Januari 2014).
Dye C, Watt CJ, Bleed DM, Hosseini SM, Raviglione MC., 2005. Evolution of Tuberculosis Control and Prospects for Reducing Tuberculosis Incidence, Prevalence, and Deaths Globally. JAMA, 293: 2767–2775.
Hasanah, Nur Mailatul. 2013. Analisis Faktor yang Berhubungan dengan Kegagalan Konversi BTA (+) pada Akhir Pengobatan Fase Intensif Penderita Tuberkulosis Paru di Rumah Sakit Paru Surabaya. Skripsi. Surabaya; Universitas Airlangga.
Hutahaean, Eraswati, 2009. Evaluasi Sistem Surveilans Tuberkulosis Berdasarkan Komponen dan Atribut Sistem Surveilans di BP4 Surabaya. Skripsi. Surabaya; Universitas Airlangga.
Jurcev-Savicevic, Anamarija; Mulic, Rosanda; Kozul, Karlo; Ban, Bozica; Bacun-Ivcek, Ljiljana; Gudelj, Ivan; Popijac-Cesar, Gordana; Marinovic-Dunatov, Snjezana; Simunovic, Aleksandar, 2013. Health System Delay in Pulmonary Tuberculosis Treatment in a Country with an Intermediate Burden of Tuberculosis: A Cross-Sectional Study. BMC Public Health, vol. 13; 6.
Kemenkes RI. 2011. Stop TB Menuju Akses Universal Strategi Nasional Pengendalian TB di Indonesia Tahun 2010–2014. Jakarta: Kemenkes RI.
Muarif, Syamsul, 2010. Faktor yang Berhubungan Antara Kesembuhan Pengobatan TB Paru dengan OAT Strategi DOTS di Puskesmas Burneh Bangkalan. Skripsi. Surabaya; Universitas Airlangga.
Munir, Arifin, 2010. Pengamatan Pasien Tuberkulosis Paru dengan Multidrug Resistant (TB-MDR) di Poliklinik Paru RSUP Persahabatan. J Respir Indo vol. 30: 92–102.
Notoatmodjo, Soekidjo. 2002. Metodologi Penelitian Kesehatan, Edisi kedua. Jakarta; Rineka Cipta.
Notoatmodjo, Soekidjo. 2005. Promosi Kesehatan Teori dan Aplikasi. Cetakan pertama. Jakarta; Rineka Cipta.
Ratnasari, Nita Yunianti, 2012. Hubungan Dukungan Sosial dengan Kualitas Hidup pada Penderita Tuberkulosis Paru (TB Paru) di Balai Pengobatan Penyakit Paru (BP4) Yogyakarta Unit Minggiran. Jurnal Tuberkulosis Indonesia, Vol. 8: 7–11.
Ratu, Pain, 2009. Upaya Peningkatan Kinerja Petugas Puskesmas dalam Penemuan BTA (+) Tuberkulosis Paru di Kabupaten Flores Timur. Skripsi. Surabaya; Universitas Airlangga.
Rintiswati N, Mahendradhata Y, Suharna, Susilawati, Purwanta, Subronto Y, Varkevisser CM, and Van der Werf, MJ. 2009. Journeys to tuberculosis treatment: a qualitative study of patients, families and communities in Yogyakarta, Indonesia. BMC Public Health, vol. 8; 8–9.
Sabri, Rika, 2011. The Community Participation in the Case Detection of the Suspect Pulmonary Tuberculosis in the District of Tanah Datar, West Sumatra, Indonesia. International Journal of Public Health Research Special Issue, p. 219–223
Sagbakken M, Frich JC, Bjune G. 2008. Barriers and enablers in the management of tuberculosis treatment in Addis Ababa, Ethiopia: a qualitative study. BMC Public Health, vol. 8; 11.
Suharjana B. 2005. Pelaksanaan Penemuan Penderita Tuberkulosis di Puskesmas Kabupaten Sleman. First Draft Working Paper Series No. 3.
Syafe'i, Hari Kusnanto, 2006. Kinerja Petugas P2TB Paru Puskesmas (Studi Analisis Faktor Kinerja Petugas di Kota Jambi). First Draft Working Paper Series No. 19.
WHO. 2006. Diagnostic and Treatment Delay in Tuberculosis. Cairo; WHO Regional Office for the Eastenr Mediteranian.
WHO. 2009. WHO Report 2009: Global Tuberculosis Control Epidemiology, Strategy, Financing. Geneva, Switzerland: WHO Press. whqlibdoc. who.int/publications/2009/9789241563802_eng. pdf (sitasi 18 Oktober 2013).
Refbacks
There are currently no refbacks.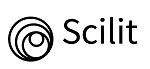 Fakultas Kesehatan Masyarakat Universitas Airlangga
                                                         Kampus C Universitas Airlangga
                                        Jl. Mulyorejo Kampus C Unair, Surabaya 60115, Indonesia.
                                            E-mail: jbepid@gmail.com / jbe@fkm.unair.ac.id
                                                            Phone: +62 877-3928-1082