Correlation of Laboratory Experts' Performances in Primary Health Care (Puskesmas) and Patience Perception
=
http://dx.doi.org/10.20473/jphrecode.v2i2.12041
Abstract views = 258 times |
views = 102 times
Abstract
Background: Health laboratory services are an integral part of health services to the community and expected to provide accurate information in each stage: pre-analytic, analytic and post-analytic.
Aims: This study aimed to determine the relationship between laboratory experts' performances in Puskesmas against community perceptions conducted in 24 Puskesmas in Surabaya with a sample of 30 laboratory experts and 30 communities.
Methods: This is a multivariate analysis research and data was obtained from the questionnaires given to the respondents and then performed data analysis using Pearson correlation.
Results: The results indicated there was a significant relationship between the performance of laboratory experts with the perception of the community (ρ = 0.001). There is a relationship between the pre-analytic stage performance (ρ = 0.002), the analytic stage (ρ = 0.004) and post-analytic (ρ = 0.007).
Conclusion:
Based on the performance appraisal of laboratory personnel in the Puskesmas including significant pre-analytic, analytic and post-analytic activities on public perceptions there was a significant relationship, and the most significant relationship was found at the pre-analytic stage.
Keywords
Health service; laboratory experts' performances; perception
Full Text:
PDF
References
Aryastami K and Hendarwan, H. (2006) 'Persepsi Masyarakat Terhadap Ketanggapan Pelayanan Kesehatan di Puskesmas Kabupaten Ogan Komering Ilir Sumatera Selatan.', Buletin Penelitian Kesehatan, Vol. 11.
Asmawati. (2011) Persepsi Pasien Rawat Jalan terhadap Kualitas Pelayanan Laboratorium di Rumah Sakit Umum Daerah Bima Nusa Tenggara Barat. Politeknik Kesehatan Jogjakarta.
Depkes (2008) Pedoman Praktik Laboratorium Kesehatan Yang Benar (Good Laboratory Practice). Direktorat Jenderal Bina Pelayanan dan Penunjang Medik.
Hasbi Fiil Hendra (2012) 'Analisis Hubungan Persepsi Pasien Tentang Mutu Pelayanan Dengan Pemanfaatan Ulang Pelayanan Rawat Jalan Puskesmas Poncol Kota Semarang.', E-Journal UNDIP Semarang.
Moenir (2006) Manajemen Pelayanan Umum di Indonesia. Edisi I. Jakarta: Bumi Aksara.
Muninjaya A.A.Gde. (2004) Manajemen Kesehatan. Edisi 2. Jakarta: Buku Kedokteran EGC.
Peraturan Menteri Kesehatan Republik Indonesia Nomor 128 Tahun 2004 tentang Kebijakan Dasar Puskesmas. (2004).
Peraturan Menteri Kesehatan Republik Indonesia Nomor 370/Menkes/SK/III/2007 tentang Standar Profesi Ahli Teknologi Laboratorium Kesehatan (2007).
Rangkuti, F. (2006) Teknik Mengukur dan Strategi Meningkatkan Kepuasan Pelanggan plus Analisis Kasus PLN-JP. Jakarta: Gramedia Pustaka Utama.
Rini, T. (2011) Pengaruh Awarenes Management dan Organizational Commitment terhadap Responsive Culture serta Implikasinya pada Kompetensi Tenaga Laboratorium Kesehatan Pemerintah maupun Swasta. Disertasi, Universitas Airlangga Surabaya, dipublikasikan.
Refbacks
There are currently no refbacks.
Copyright (c) 2019 Journal of Public Health Research and Community Health Development
This work is licensed under a
Creative Commons Attribution-NonCommercial-ShareAlike 4.0 International License
.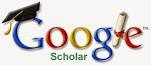 JPH RECODE by PSDKU Banyuwangi, Universitas Airlangga is licensed under a Creative Commons Attribution-ShareAlike 4.0 International License.