Hubungan Lokasi Air Minum Dengan Intake Cairan Pada Pekerja Terpapar Suhu Panas
=
http://dx.doi.org/10.20473/jphrecode.v2i2.12515
Abstract views = 134 times |
views = 117 times
Abstract
The workers at the processing and steaming crackers have a risk of heat exposure, it can lead complaints when it is not balanced with adequate drinking water. The objective of the study were to analyze the correlation between water consumption with subjective complaints due to heat exposure among workers at the processing and steaming crackers of  UD.Sumber Barokah Sidoarjo.
This was an observational study with cross sectional approach. The population of this study by number of 27 workers at the processing and steaming crackers. Variables examined are respondent characteristics, work climate, water consumption, activity / physical and subjective complaint of respondents. Data were analyzed descriptively and presented in the form of cross tabulation.
The results showed that 44.44% of respondents from 21-34 years old and all respondents are male. Highest educational level was high school. All respondents has work experience between 1-4 years. WBGT value in processing and steaming section is 31,40 C. Most respondents drink more than 8 times with water consumption between 3.2 to 4.8 liters. Fatigue is the most frequent type of complaint and 33.3% of respondents experienced a severe complaint rate.
Based on the result of the study above, respondents who consumed water less than 3.2 liters have the possibility to experienced heavier fatigue compared to respondents who consumed water 3.2 liters to 4.8 liters per day. The workers are advised to consume drinking water of 1 cup (200-300 cc) every 30 minutes.
Keywords
water consumption, subjective complaints, heat exposure
Full Text:
PDF
References
Bernard, Thomas. 2006. TLV for Heat Stress and Strain. EOH Faculty Page. Florida :University of South Florida
Direktorat Kesehatan Kerja Kementerian Kesehatan RI bekerjasama dengan Perhimpunan Spesialis Kedokteran Okupasi Indonesia. Pedoman kebutuhan cairan bagi pekerja agar tetap sehat dan produktif. Edisi 1. Jakarta 2014
Fadhilah, Rizky. 2014. Faktor-Faktor yang Berhubungan dengan Heat Strain pada Pekerja Pabrik Kerupuk di Wilayah Kecamatan Ciputat Timur. Skripsi. Jakarta : Universitas Islam Negeri Syarif Hidayatullah.
Firdaus, F. 2012. Hubungan Konsumsi Air Minum dengan Keluhan Subyektif Akibat Terpapar Panas pada Pekerja di Home Indutry Tahu Jembar Manah Sumedang. Skripsi. Surabaya : Universitas Airlangga.
Guyton Arthur C, Fisiologi Manusia dan Mekanisme Penyakit, edisi revisi, EGC, 2012
Harrianto, R. 2008. Buku Ajar Kesehatan Kerja. Jakarta : EGC.
Notoatmojo. 1998. Pengantar Pendidikan Kesehatan dan Ilmu Perilaku Kesehatan. Yogyakarta : Andi Offset
NIOSH.1986.Occupational Exposure to Hot Environments. DHHS (NIOSH) Publikasi No. 86 - 113
Peraturan Menteri Tenaga Kerja dan Transmigrasi Nomor : PER-13/MEN/X/2011 Tentang Nilai Ambang Batas Faktor Fisika dan Kimia di Tempat Kerja. Jakarta : Departemen Tenaga Kerja.
Putra, I Dewa Gede Alit. 2009. Asupan Kalori yang Kurang Dapat Meningkatkan Beban Kerja dan Keluhan Pengrajin Gamelan di Desa Thingan Kabupaten Klungkung. http://www.psikm.unud.ac.id/ind/asupan-kalori.html. (sitasi 28 Oktober 2015).
Republik Indonesia. 2003. Undang-Undang Nomor 13 Tahun 2003 Tentang Ketenagakerjaan. Jakarta : Sekretariat Negara
Siswanto, A. 1991. Tekanan Panas. Surabaya : Balai Hiperkes dan Keselamatan Kerja Jawa Timur.
Soeripto, M. 2008. Higiene Industri. Jakarta : Balai Penerbit FKUI.
Soetjipto. 2007. Seminar Air Sehat: Water Metabolism. Surabaya : FK Universitas Airlangga.
Suma'mur. 2014. Higiene Perusahaan dan Kesehatan Kerja (HIPERKES). Jakarta : CV. Sagung Seto.
Suwondo, dkk. 2008. Perbedaan Tekanan Darah Pada Pekerja Yang Terpapar Panas di Industri Sale Pisang Suka Senang Kabupaten Ciamis. Jurnal Promosi Kesehatan Indonesia Vol. 3/No.1
Suwarno, Wiji. 2006. Dasar-dasar Ilmu Pendidikan. Yogyakarta : Ar-ruzz Media
Refbacks
There are currently no refbacks.
Copyright (c) 2019 Journal of Public Health Research and Community Health Development
This work is licensed under a
Creative Commons Attribution-NonCommercial-ShareAlike 4.0 International License
.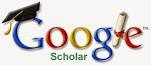 JPH RECODE by PSDKU Banyuwangi, Universitas Airlangga is licensed under a Creative Commons Attribution-ShareAlike 4.0 International License.