The Relationship between Stroke Patients Characteristics and Family Support with Compliance Rehabilitation
=
http://dx.doi.org/10.20473/jbe.V3I12015.24-34
Abstract views = 1578 times |
downloads = 15362 times
Abstract
Stroke is a cerebrovascular disease that affects paralysis. Family support is something that needs to be considered in the handling of stroke patients because it is very instrumental in the compliance of patients undergoing rehabilitation to prevent stroke recurrent. Characteristics of stroke patients can also affect patient compliance in undergoing rehabilitation. The purpose of this study was to determine the relationship between the characteristics of stroke patients and family support with adherence to undergo rehabilitation in the Medical Rehabilitation Unit of the Haji Public Hospital in Surabaya. This research was an analytic observational with cross-sectional design. Samples were taken with a total population technique, as many as 22 respondents. The independent variable in this study was family support. The dependent variable is rehabilitation compliance. The results of the study are presented in the form of frequency distribution and calculate the strength of the relationship by looking at the coefficient Phi. The results of this study are that there is a strong relationship between family support and adherence to undergo rehabilitation (r = 0.582). There was a weak relationship between age (r = -0.027), sex (r = 0.092), level of education (r = -0.295), occupation (r = 0.098), and marital status (r = 0.319) and adherence to rehabilitation. Based on the results of the study, it can be concluded that family support can affect the compliance of stroke patients in undergoing rehabilitation.
Keywords
stroke; family support; compliance rehabilitation; paralysis
Full Text:
PDF
References
Anggleni, T., 2010. Faktor-Faktor yang Berhubungan dengan Kepatuhan Klien Pasca Stroke dalam Mengikuti Rehabilitasi di Instalasi Rehabilitasi Medik RSUP Dr. M. Djamil Padang. Skripsi. Padang, Universitas Andalas: 88
Bogousslavsky, J. 2003. William Feinberg Lecture 2002: Emotion, Mood, and Behavior after Stroke. Journal of the American Heart Association, 1046-1050, p.34
CDC 2013. Stroke Facts. HYPERLINK "http://www. cdc.gov/stroke/facts.htm" http://www.cdc.gov/ stroke/facts.htm [Sitasi 10 December 2013
Choi-Kwon, S., Kwon, SU., Kim, JS. 2005. Compliance with Risk Factor Modification: Early-onset versus late-onset stroke patients.Eur Neurol, 54: 204-11
Cooper, C., Carpenter, I., Katona, C., Schroll, M., Wagner, C., Fialova, D., Livingston, G. 2005. The AdHOC Study of Older Adults' Adherence to Medication in 11 Countries. Am J Geriatr Psychiatry, 13(12): 1067-76
Depkes RI 2013. Pokok-Pokok Hasil Riskesdas Provinsi Jawa Timur tahun 2013. Jakarta: Badan Penelitian dan Pengembangan Kesehatan
Engstrom, G., Hedblad, B., Rosvall M, Janzon, L., Lindgarde, F. 2005. Occupation, Marital Status, and Low-Grade Inflammation: Mutual Confounding or Independent Cardiovascular Risk Factors?. Journal of the American Heart Association, 26: 643-648
Friedman, M., Bowden, V.R., Jones, E.G. 2003. Family Nursing: Theory and Practice. 3rd ed. Philadelphia: Appleton & Lange
Jing, J., Grant, E.S., Vernon, M.S.O, Shu, C.L. 2008. Factors Affecting Therapeutic Compliance: A Review from the Patient's Perspective. Ther Clin Risk Manag, 4(1): 269-286
Junaidi, I., 2004. Panduan Praktis Pencegahan dan Pengobatan Stroke. PT. Bhuana Ilmu Populers. Jakarta
Kemenkes RI 2012. Buletin Jendela Data dan Informasi Kesehatan Penyakit Tidak Menular. Jakarta: Kementerian Kesehatan RI
Kemenkes RI 2012. Pedoman Teknis Bangunan Rumah Sakit Ruang Rehabilitasi Medik. Jakarta: Kementerian Kesehatan RI
Kosassy, S.M. 2011. Hubungan Peran Keluarga dalam Merawat dan Memotivasi Penderita Pasca Stroke dengan Kepatuhan Penderita Mengikuti Rehabilitasi Medik RSUP Dr. M. Djamil Padang tahun 2011. Skripsi. Padang, Universitas Andalas.
Mulyatsih, E. dan Ahmad, A., 2010. Stroke Petunjuk Perawatan Pasien Pasca Stroke di Rumah. Balai Penerbit FKUI. Jakarta: 1-7
Nastiti, D. 2012. Gambaran Faktor Risiko Kejadian Stroke pada Pasien Stroke Rawat Inap di Rumah Sakit Krakatau Medika tahun 2011 Skripsi. Jakarta, Universitas Indonesia: 49-50
Niven, 2002. Psikologi Kesehatan Pengantar untuk Perawat dan Profesional Kesehatan Lain. EGC. Jakarta
Nurmalasari, N. 2008. Pengaruh Rehabilitasi Medik terhadap Kecepatan Stroke Recovery pada Penderita Stroke Iskemik. Skripsi. Surabaya, Universitas Airlangga
Notoadmodjo, S. 2003. Ilmu Kesehatan Masyarakat Prinsip-Prinsip Dasar. Balai Penerbit FKUI. Jakarta: 95-145
Okuno, J., Yanagi, H., Tomura, S. 2001. Is Cognitive Impairment a Risk Factor for Poor Compliance among Japanese Elderly in the Community. Eur J Clin Pharmacol, 57(8): 589-94
Rosiana, E. 2012. Hubungan Dukungan Keluarga dengan Kepatuhan Menjalani Fisioterapi pada Klien Pasca Stroke di Instalasi Rehabilitasi Medik RSUD Sleman Yogyakarta. Skripsi. Yogyakarta, Universitas Respati: 11-15
Smet, B. 2004. Psikologi Kesehatan. PT. Grasindo. Jakarta: 250-260
Vik, S.A, Maxwell C.J., Hogan, D.B. 2004. Measurements, Correlates, and Health Outcomes of Medication Adherence among Seniors. Ann Pharmacother, 38: 303-12
WHO 2003. Adherence to Long-Term Therapies - Evidence to Action. World Health Organization Wild, M.R., Engleman, H.M., Douglas, N.J, Espie, C.A. 2004. Can Psychological Factors Helps Us to Determine Adherence CPAP? a Prospective Study. Eur Respirr, 24(3): 461-5
Refbacks
There are currently no refbacks.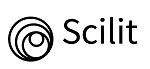 Fakultas Kesehatan Masyarakat Universitas Airlangga
                                                         Kampus C Universitas Airlangga
                                        Jl. Mulyorejo Kampus C Unair, Surabaya 60115, Indonesia.
                                            E-mail: jbepid@gmail.com / jbe@fkm.unair.ac.id
                                                            Phone: +62 877-3928-1082