Maternal Deaths caused by COVID-19 Infection in the First Year of the Pandemic Wave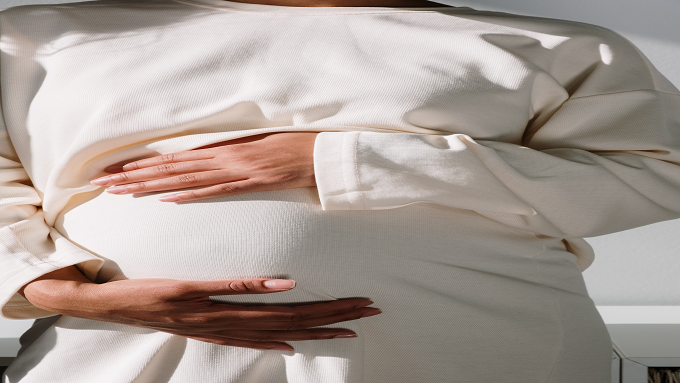 Downloads
Highlights:
These cases of maternal deaths caused by COVID-19 infections illustrated the significant risk factors for maternal mortality during the early phases of the pandemic, while studies had not extensively reported this.
COVID-19 infections increase the risk of maternal and neonatal mortality, with infants having a lower chance of survival even if they are delivered.
Respiratory support, antiviral medications, antibiotics, anticoagulants, and supportive care are the primary treatments for severe COVID-19 in pregnancy.
Abstract
This article presents seven cases of maternal deaths attributed to COVID-19 during the first year of the pandemic wave. These cases provide insights into the natural progression of COVID-19 in pregnant women who were not vaccinated. This study showed that COVID-19 significantly increased maternal and neonatal mortality and morbidity. All of the patients exhibited symptoms of fever, cough, and dyspnea upon admission to the hospital. They were admitted with elevated respiratory rates (26–32 times/minute) and low oxygen saturation (<95%). Four patients had obesity, while one patient had pregestational diabetes. The COVID-19 diagnosis was established using a rapid antibody or antigen test and chest X-ray, which indicated pneumonia. Medical interventions administered to the patients included antiviral therapy (5 patients), antibiotics (6 patients), and anticoagulants (4 patients). From a total of five babies delivered, four babies were delivered via cesarean section. Two babies were not delivered due to previability and maternal deaths before delivery. The patients passed away within 3–10 days of hospital admission. In conclusion, adequate and early intervention and management of pregnant women infected with COVID-19 are crucial in preventing maternal and neonatal deaths, especially in unvaccinated women. 
Muhammad Ilham Aldika Akbar, Pungky Mulawardhana, Manggala Pasca Wardhana, Khanisyah Erza Gumilar, Ecccita Raheestyningtyas, Muhammad Ardian Cahya Laksana, Jimmy Yanuar Anas, Ernawati, Joewono, H. T., Muhammad Adrianes Bachnas, & Tjokroprawiro, B. A. (2023). Maternal Deaths caused by COVID-19 Infection in the First Year of the Pandemic Wave . Folia Medica Indonesiana, 59(2), 187–196. https://doi.org/10.20473/fmi.v59i2.45226
Akbar MIA (2021). Is it time to start COVID-19 vaccination in pregnant women? Majalah Obstetri & Ginekologi 29, 84. doi: 10.20473/mog. V29I22021.84-90.
Akbar MIA, Gumilar KE, Andriya R, et al (2022). Clinical manifestations and pregnancy outcomes of COVID-19 in indonesian referral hospital in central pandemic area. Obstetrics & Gynecology Science 65, 29–36. doi: 10.5468/ogs.21135.
Akbar MIA, Gumilar KE, Rahestyningtyas E, et al (2023). Accuracy of screening methods of COVID-19 in pregnancy: a cohort study. Minerva Obstetrics and Gynecology. doi: 10.23736/S2724-606X.21.04979-4.
Allotey J, Fernandez S, Bonet M, et al (2020). Clinical manifestations, risk factors, and maternal and perinatal outcomes of coronavirus disease 2019 in pregnancy: living systematic review and meta-analysis. BMJ m3320. doi: 10.1136/bmj. m3320.
Aryananda RA, Aditiawarman, Gumilar KE, et al. (2022). Uterine conservative–resective surgery for selected placenta accreta spectrum cases: Surgical–vascular control methods. Acta Obstetricia et Gynecologica Scandinavica 101, 639–648. doi: 10.1111/aogs.14348.
Atmaja PDAP, Danianto A, Karuniawaty TP (2022). Clinical manifestations comparison in hospitalized pregnant and non-pregnant women with Covid-19 at Mataram University Hospital, Mataram, Indonesia. Majalah Obstetri & Ginekologi 30, 84–91. doi: 10.20473/mog.V30I 22022.84-91.
Beigel JH, Tomashek KM, Dodd LE, et al (2020). Remdesivir for the treatment of Covid-19 - Final report. New England Journal of Medicine 383, 1813–1826. doi: 10.1056/ NEJMoa2007764.
Dewantiningrum J, Budayasa AAGR, Irwinda R, et al (2023). The association of COVID-19 severity with laboratory parameters, radiologic findings, maternal and neonatal outcomes in pregnant women: A multicenter study in Indonesia. Journal of South Asian Federation of Obstetrics and Gynaecology 15, 189–195. doi: 10.5005/jp-journals-10006-2221.
Jiang H, Wang L, Liang J (2020). Uterine compression suture is an effective mode of treatment of postpartum haemorrhage. Pakistan Journal of Medical Sciences 36, 131. doi: 10.12 669/PJMS.36.2.1072.
Kartika AR, Aldika Akbar MI, Umiastuti P (2018). Risk factor of severe preeclampsia in Dr. Soetomo Hospital Surabaya in 2015. Majalah Obstetri & Ginekologi 25, 6. doi: 10.20473/mog.V25I12017. 6-9.
Laksana MAC, Habibie PH, Wardhana MP, et al (2020). Situation report: Maternal health management during COVID-19 pandemic at Soetomo General Hospital and Universitas Airlangga Hospital, Surabaya Indonesia. Systematic Reviews in Pharmacy 11, 467–471. doi: 10.31838/srp.2020.8.67.
Mair MD, Hussain M, Siddiqui S, et al (2021). A systematic review and meta-analysis comparing the diagnostic accuracy of initial RT-PCR and CT scan in suspected COVID-19 patients. The British Journal of Radiology 94, 20201039. doi: 10.1259/bjr.20201039.
Miesbach W, Makris M (2020). COVID-19: Coagulopathy, risk of thrombosis, and the rationale for anticoagulation. Clinical and Applied Thrombosis/Hemostasis 26, 107602962093814. doi: 10.1177/1076029620 938149.
Nasrallah S, Nguyen AQ, Hitchings L, et al (2022). Pharmacological treatment in pregnant women with moderate symptoms of coronavirus disease 2019 (COVID-19) pneumonia. The Journal of Maternal-Fetal & Neonatal Medicine 35, 5970–5977. doi: 10.1080/14767058.2021.1903426.
Pacheco LD, Saad AF, Saade G (2020). Early acute respiratory support for pregnant patients with coronavirus disease 2019 (COVID-19) infection. Obstetrics & Gynecology 136, 42–45. doi: 10.1097/AOG.0000000000003929.
Porte L, Legarraga P, Vollrath V, et al (2020). Evaluation of a novel antigen-based rapid detection test for the diagnosis of SARS-CoV-2 in respiratory samples. International Journal of Infectious Diseases 99, 328–333. doi: 10.1016/j.ijid.2020.05.098.
Rashid Z, Othman SN, Abdul Samat MN, et al (2020). Diagnostic performance of COVID-19 serology assays. The Malaysian journal of pathology 42, 13–21. [Journal]
Satuan Tugas Penanganan Covid-19 (2020). Data sebaran situasi virus Covid-19 di dunia dan Indonesia, satuan tugas penanganan Covid-19. Available at: https://covid19.go.id/.
Sulistyono A, Joewono HT, Mita, et al (2020). Maternal death at Dr. Soetomo General Hospital Surabaya – Indonesia according to McCarthy and Maine's model 2013-2015. EurAsian Journal of Biosciences 14, 2431–2436. [Journal]
Tan Q, Duan L, Ma Y, et al (2020). Is oseltamivir suitable for fighting against COVID-19: In silico assessment, in vitro and retrospective study. Bioorganic Chemistry 104, 104257. doi: 10.1016/j.bioorg.2020.104257.
Tang N, Li D, Wang X, et al (2020). Abnormal coagulation parameters are associated with poor prognosis in patients with novel coronavirus pneumonia. Journal of Thrombosis and Haemostasis18, 844–847. doi: 10.1111/jth.14768.
Villar J, Ariff S, Gunier RB, et al. (2021). Maternal and neonatal morbidity and mortality among pregnant women with and without COVID-19 infection. JAMA Pediatrics 175, 817. doi: 10.1001/jamapediatrics.2021.1050.
Wardhana MP, Aditiawarman, Maniora NC, Aditya R, et al (2021). Lesson from Indonesia: Covid-19 testing strategy in obstetric emergency cases at low-resource health care setting. Pakistan Journal of Medical and Health Sciences 15, 508–513. [Journal]
Worldometer (2021). Coronavirus cases update. Available at: https://www.worldometers.info /coronavirus/.
Yefet E, Salim R, Chazan B, et al (2014). The safety of quinolones in pregnancy. O Obstetrical & Gynecological Survey 69, 681–694. doi: 10.1097/OGX.0000000000000122.
Zaigham M, Andersson O (2020). Maternal and perinatal outcomes with COVID‐19: A systematic review of 108 pregnancies. Acta Obstetricia et Gynecologica Scandinavica 99, 823–829. doi: 10.1111/aogs.13867.
Zhou F, Yu T, Du R, et al (2020). Clinical course and risk factors for mortality of adult inpatients with COVID-19 in Wuhan, China: a retrospective cohort study. The Lancet 395, 1054–1062. doi: 10.1016/S0140-6736(20 )30566-3.
Copyright (c) 2023 Folia Medica Indonesiana
This work is licensed under a Creative Commons Attribution-NonCommercial-ShareAlike 4.0 International License.
Folia Medica Indonesiana is a scientific peer-reviewed article which freely available to be accessed, downloaded, and used for research purposes. Folia Medica Indonesiana (p-ISSN: 2541-1012; e-ISSN: 2528-2018) is licensed under a Creative Commons Attribution 4.0 International License. Manuscripts submitted to Folia Medica Indonesiana are published under the terms of the Creative Commons License. The terms of the license are:

Attribution — You must give appropriate credit, provide a link to the license, and indicate if changes were made. You may do so in any reasonable manner, but not in any way that suggests the licensor endorses you or your use.

NonCommercial — You may not use the material for commercial purposes.

ShareAlike — If you remix, transform, or build upon the material, you must distribute your contributions under the same license as the original.

No additional restrictions — You may not apply legal terms or technological measures that legally restrict others from doing anything the license permits.

You  are free to :

Share — copy and redistribute the material in any medium or format.

Adapt — remix, transform, and build upon the material.