<< Previous | Next >>
Archive of Published Issues: 2022
Front Matter
Front Matter associated with this Archival Unit includes:
Metadata
Metadata associated with this Archival Unit includes:
Journal URL
https://e-journal.unair.ac.id/FMI
Title
Folia Medica Indonesiana
Publisher
Faculty of Medicine, Universitas Airlangga
Description
Folia Medica Indonesiana publishes articles in the field of medical science in particular and health sciences in general, as well as a variety of other fields related to those two disciplines. Most of the articles are research article, and others are articles on case reports and literature review. In their presentation in the journal, the articles have passed meticulous editing process by the editors and review process and by competent peer reviewers, with national and international reputation, making the articles presented in this journal qualified, updated, and informative.
ISSN
2599-056X
Language(s)
English (en_US)

Publisher Email
fmi@journal.unair.ac.id
Copyright



Copyright of the article is transferred to the journal, by the knowledge of the author, whilst the moral right of the publication belongs to the author.


The legal formal aspect of journal publication accessibility refers to Creative Commons Attribution-Non Commercial-Share alike (CC BY-NC-SA), (https://creativecommons.org/licenses/by-nc-sa/4.0/).


The articles published in the journal are open access and can be used for non-commercial purposes. Other than the aims mentioned above, the editorial board is not responsible for copyright violation.






The manuscript authentic and copyright statement submission can be downloaded on this form.

LOCKSS system has permission to collect, preserve, and serve this Archival Unit.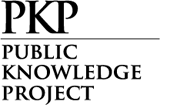 Open Journal Systems was developed by the Public Knowledge Project.