<< Previous | Next >>
Archive of Published Issues: 2022
Front Matter
Front Matter associated with this Archival Unit includes:
Metadata
Metadata associated with this Archival Unit includes:
Journal URL
https://e-journal.unair.ac.id/JoPS
Title
Journal of Parasite Science (JoPS)
Publisher
Universitas Airlangga
Description
memuat tulisan ilmiah dalam bidang Parasitologi, berupa hasil penelitian, artikel ulas balik (review) dan laporan kasus baik dalam Bahasa Indonesia maupun Bahasa Inggris
ISSN
2656-5331
Language(s)
English (en_US)

Publisher Email
jps@fkh.unair.ac.id
Copyright
1. Journal of Parasite Science Journal is the copyright owner of all materials published on this website. 
2. The formal legal provisions for access to digital articles of this electronic journal are subject to the terms of the Creative Commons Attribution-NonCommercial-ShareAlike license (CC BY-NC-SA 4.0), which means that Journal of Parasite Science Journal and readers reserve the right to save, transmit media / format, manage in database, maintain, and publish articles as long as it continues to include the name of the Author.
3. Printed and published print and electronic manuscripts are open access for educational, research and library purposes. In addition to these objectives, the editorial board shall not be liable for violations of copyright law.

LOCKSS system has permission to collect, preserve, and serve this Archival Unit.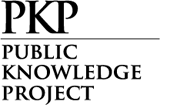 Open Journal Systems was developed by the Public Knowledge Project.