IMPLEMENTATION NUTRIGENOMIC OF VITAMIN D IN PERIODONTITIS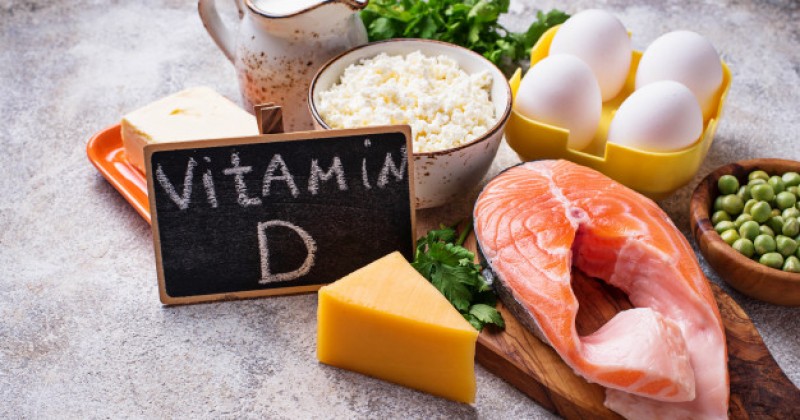 Downloads
Background: Nutrition is a significant risk factor for the incidence of periodontal disease. Nutrients acting on the human genome, either directly or indirectly, can change the expression and structure of genes. One of the micronutrients associated with periodontitis is vitamin D. Vitamin D has an important role in bone and calcium metabolism and regulates serum calcium and phosphate concentrations at normal limits. Purpose: To discuss the nutritional vitamin D as an essential micronutrient in preventing and accelerating healing in periodontitis. Review: Searched two databases from article publication to April 2021, resulting in a total of 66 hits, from which seven relevant articles were selected. VDR signaling can build transcription of genes encoding proactive cytokines, bypassing the cyclo-oxygenase-2 (COX-2) and prostaglandin pathway, and can inhibit matrix metalloproteinase production. The protective mechanism of vitamin D against periodontitis occurs through two biological pathways, namely anti-microbial and anti-inflammatory pathways. The anti-microbial effect of vitamin D results from the binding of 1,25(OH)2D3 with VDR which then induces cAMP, b-def-2 and b-def-3 peptides by macrophages, monocytes, gingival epithelium and periodontal ligament epithelium. The anti-inflammatory effect occurs through decreased production of proinflammatory cytokines. Conclusion: All the signaling effects of VDR can reduce bacteria induced in the inflammatory cytokines so that personalized vitamin D supplementation with an adjusted dose as needed can be used in preventing periodontitis or accelerating the healing of periodontitis.
Hervina, H., Sukrama, I. D. M., & Jawi, I. M. (2022). IMPLEMENTATION NUTRIGENOMIC OF VITAMIN D IN PERIODONTITIS. Journal of Vocational Health Studies, 6(1), 73–77. https://doi.org/10.20473/jvhs.V6.I1.2022.73-77
Aruoma, O.I., Hausman-Cohen, S., Pizano, J., Schmidt, M.A., Minich, D.M., Joffe, Y., Brandhorst, S., Evans, S.J., Brady, D.M., 2019. Personalized Nutrition : Translating the Science of NutriGenomics Into Practice : Proceedings From the 2018
American College of Nutrition Meeting Personalized Nutrition. J. Am. Coll. Nutr. Vol.38(4), Pp. 287-301.
Carlberg, C., 2019. Nutrigenomics of Vitamin D. Nutrients Vol.11(3), Pp. 676.
Chawla, K., Bhardwaj, S., Garg, V., 2018. A Capsulate on Nutrigenomics in Periodontitis. Eur. J. Pharmaceitical Med. Res. Vol.5(10), Pp. 206-223.
Dragonas, P., El-Sioufi, I., Bobetsis, Y.A., Madianos, P.N., 2020. Association of Vitamin D with Periodontal Disease: A Narrative Review. Oral Heal. Prev. Dent. Vol.18(1), Pp. 103-114.
Grover, H., Kapoor, S., Saluja, S., 2017. Periogenomics: Dawn of a New Molecular Era. Univ. J. Dent. Sci. Vol.1(3), Pp. 117-121.
Jagelaviciene, E., Vaitkeviciene, I., Silingaite, D., Sinkunaite, E., Daugelaite, G., 2018. The Relationship between Vitamin D and Periodontal Pathology. Med. Vol.54(3), Pp. 45.
Joseph, R., Nagrale, A.V., Joseraj, M.G., Kumar, K.M.P., Kaziyarakath, J.A., Chandini, R., 2015. Low Levels of Serum Vitamin D in Chronic Periodontitis Patients with Type 2 Diabetes Mellitus: A Hospital-Based Cross-Sectional Clinical Study. J. Indian Soc. Periodontol. Vol.19(5), Pp. 501-506.
Kaur, M., 2018. Low Levels of Vitamin D and Periodontal Disease : A Review. Oral J. Vol.4(2), Pp. 318-319.
Khammissa, R.A.G., Fourie, J., Motswaledi, M.H., Ballyram, R., Lemmer, J., Feller, L., 2018. The Biological Activities of Vitamin D and Its Receptor in Relation to Calcium and Bone Homeostasis, Cancer, Immune and Cardiovascular Systems, Skin Biology, and Oral Health. Biomed Res. Int. Pp. 1-9.
Machado, V., Lobo, S., Proença, L., Mendes, J.J., Botelho, J., 2020. Vitamin D and Periodontitis: A Systematic Review and Meta-Analysis. Nutrients Vol.12(8), Pp. 2177.
Martu, M.A., Solomon, S.M., Toma, V., Alexandru, G., Maftei, Iovan, A., Gamen, A., Hurjui, L., Hurjui, L., Foia, L., Forna, N.C., 2019. The Importance of Cytokines in Periodontal Disease and Rheumatoid Arthritis. Review. Rom. J. Oral Rehabil. Vol.11(2), Pp. 230-240.
Mathers, J.C., 2017. Nutrigenomics in The Modern Era. Proc. Nutr. Soc. Vol.76(3), Pp. 265-275.
Medina, D.N., Cardoso, I.L., 2019. Genetic and Environmental Factors Involved in The Development of Periodontal Disease. Eur. J. Biomed. Pharm. Sci. Vol.6(7), Pp. 403-414.
Mhaske, M., Bhandari, S., Rathod, V., 2018. An Unprecedented Concept: Nutrigenomics in Periodontics. Int. J. Adv. Res. Dev. Vol.3(1), Pp. 504-506.
Nellipunath, A.S., Aghanashini, S., Mallikarjunappa, A.S., 2019. Nutrigenomics: An Approach to Understand the Role of Nutrients and Gene Interactions in Periodontal Disease. J. Contemp. Dent. Vol.9(3), Pp. 135-140.
Priyadharshini, R.S., Vijayalakshmi, R., Ambalavanan, N., Ramakrishnan, T., Logaranjani, A., 2016. Nutrigenomics in Periodontics- An Overview. Int. J. Curr. Res. Rev. Vol.8(1), Pp. 31.
Sharma, P., Dwivedi, S., 2017. Nutrigenomics and Nutrigenetics : New Insight in Disease Prevention and Cure. Indian J. Clin. Biochem. Vol.32(4), Pp. 371-373.
Shivanand, S., S, S., K, R., Singh, N., 2016. Nutrigenomics: A New Paradigm for Revealing Periodontal Interrelationships. J. Biomed. Pharm. Res. Vol.5(1), Pp. 7-15.
Singh, S., Kalra, P., 2017. Nutrigenomics in periodontics- An overview. Int. J. Oral Heal. Dent. Vol.3(2), Pp. 74-76.
Tawfig, N., 2016. Proinflammatory Cytokines and Periodontal Disease. J. Dent. Probl. Solut. Vol.3(1), Pp. 12-16.
Teles, F.R., Teles, R.P., Martin, L., Socransky, S.S., Haffajee, A.D., 2012. Relationships among IL-6, TNF-alpha, Adipokines, Vitamin D and Chronic Periodontitis. J. Periodontol Vol.83(9), Pp. 1183-1191.
Toma, N., Gupta, C., Kaushik, M., Wadhawan, A., 2017. Nutrigenomics: A perio-nutrition Interrelationship. J. Oral Res. Rev. Vol.9(1), Pp. 32-36.
Uthpala, T., Fernando, H., Thibbotuwawa, A., Jayasinghe, M., 2020. Importance of Nutrigenomics and Nutrigenetics in Food Science. Importance Nutr. Nutr. Food Sci. Vol.8(3), Pp. 114-119.
Velden, U. Van der, Kuzmanova, D., Chapple, I.L.C., 2011. Micronutritional Approaches to Periodontal Therapy. J. Clin. Periondotol Vol.38(11), Pp. 142-158.
Zhan, Y., Samietz, S., Holtfreter, B., Hannemann, A., Meisel, P., Nauck, M., Völzke, H., Wallaschofski, H., Dietrich, T., Kocher, T., 2014. Prospective Study of Serum 25-hydroxy Vitamin D and Tooth Loss. J. Dent. Res. Vol.93(7), Pp. 639-644.
Copyright (c) 2022 Journal of Vocational Health Studies
This work is licensed under a Creative Commons Attribution-NonCommercial-ShareAlike 4.0 International License.
T

he authors agree to transfer the transfer copyright of the article to the Journal of Vocational Health Studies (JVHS) effective if and when the paper is accepted for publication.

Legal formal aspect of journal publication accessibility refers to Creative Commons Attribution-NonCommercial-ShareAlike (CC BY-NC-SA), implies that publication can be used for non-commercial purposes in its original form.
Every publications (printed/electronic) are open access for educational purposes, research, and library. Other that the aims mentioned above, editorial board is not responsible for copyright violation.
Journal of Vocational Health Studies is licensed under a Creative Commons Attribution-NonCommercial-ShareAlike 4.0 International License