Recognizing Second-Hand Phenomenon
=
http://dx.doi.org/10.20473/rlj.V4-I1.2018.32-36
Abstract views = 152 times |
views = 113 times
Abstract
The purpose of the study is to convey knowledge about the phenomenon of second-handdalam everyday life, at home, at work, at school, and in social environments residence. The method used is a critical analysis about human social activity. The results of the study showed that human knowledge is actually obtained through two (2) ways, namely, first, from his own experience; second, obtained from others. Both of these sources affect each other and compete with each other in the individual. The lack of stock in the individual ideas leads to learning from others to get to know the world. This phenomenon is called the phenomenon of second-hand, people recognize the world of others, rather than themselves. Conclusion: the knowledge of the world from what they see in their daily lives and from what they told others. Although one is never counted them, just that they think know what they are talking about, this is by Patrick Wilson named as cognitive authority.
Keywords
the phenomenon of second-hand, cognitive authority
Full Text:
PDF
References
Fisher, K.E., Erdelez, S., and McKechnie, L., (ed) (2008). Theories of information behavior. Asist monograph series, Information today, Inc., Medford, New Jersey, AS.
McKenzie, P. J. (2003). Justifying cognitive authority decision: Discursive strategies of information seekers. The Library Quarterly 73.
Prijan & Sinaga, D. (2015). Gaya fashion dan Internet. Jurnal Kajian Informasi dan Perpustakaan.
Wilson, P., (1983). Second-hand Knowledge: an inquiry into cognitive authority. Westport, CT: Greenwood Press.
Refbacks
There are currently no refbacks.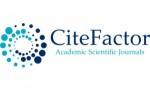 View My Stats