OVOZOA: Journal of Animal Reproduction (OVOZOA J AnimReprod) p-ISSN: 2302-6464; e-ISSn: 2722-967X is published periodically three times a year (April, August, and December) by Faculty of Veterinary Medicine, Universitas Airlangga in collaboration with the Indonesian Association of Department of Veterinary Reproduction. Since March 27, 2021 OVOZOA Journal of Animal Reproduction has also collaborated with the Indonesian Animal Reproduction Association
The scope of this journal includes, Development of reproductive diagnostic techniques, Development of reproductive technologies, Infectious and non-infectious reproductive diseases, Comparative pathology of reproductive diseases, Reproductive endocrinology, Infertility, Environmental and stress effects on reproduction, Better understanding of the in vivo fertilization process, Better understanding of embryonic development, Artificial insemination and embryo transfer, In vitro fertilisation and embryo culture, Sexual selection of sperm and embryo, Semen and embryo preservation, Reproductive cloning, Stem cell in reproduction, Development of assisted reproductive technologies, Molecular biology, genetics, proteomics, metabolomics application to reproductive biology.
Announcements
2022-03-30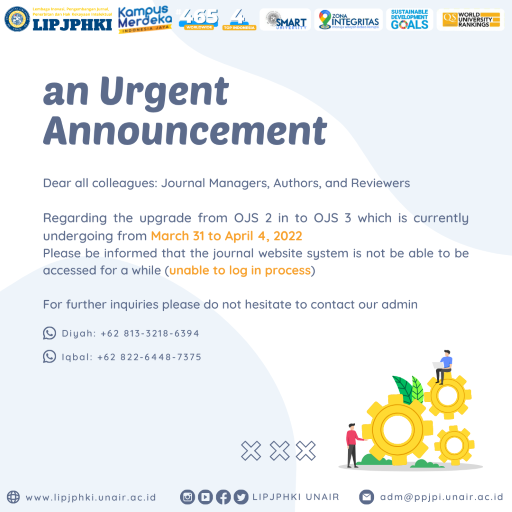 Dear All colleagues including: Journal Managers, Authors, Editors and Reviewers
Regarding the upgrade from Open Journal System (OJS) 2 to OJS 3 which is currently undergoing from March 31 to April 4, 2022.
Please be informend that the journal website system is not able to be accessed for a while (unable to log in process).
For further inquiries please do not hesitate to contact our admin:
Diyah: +62 813-3218-6394
Iqbal: +62 822-6448-7375
Read more about AN URGENT ANNOUNCEMENT