August 16, 2023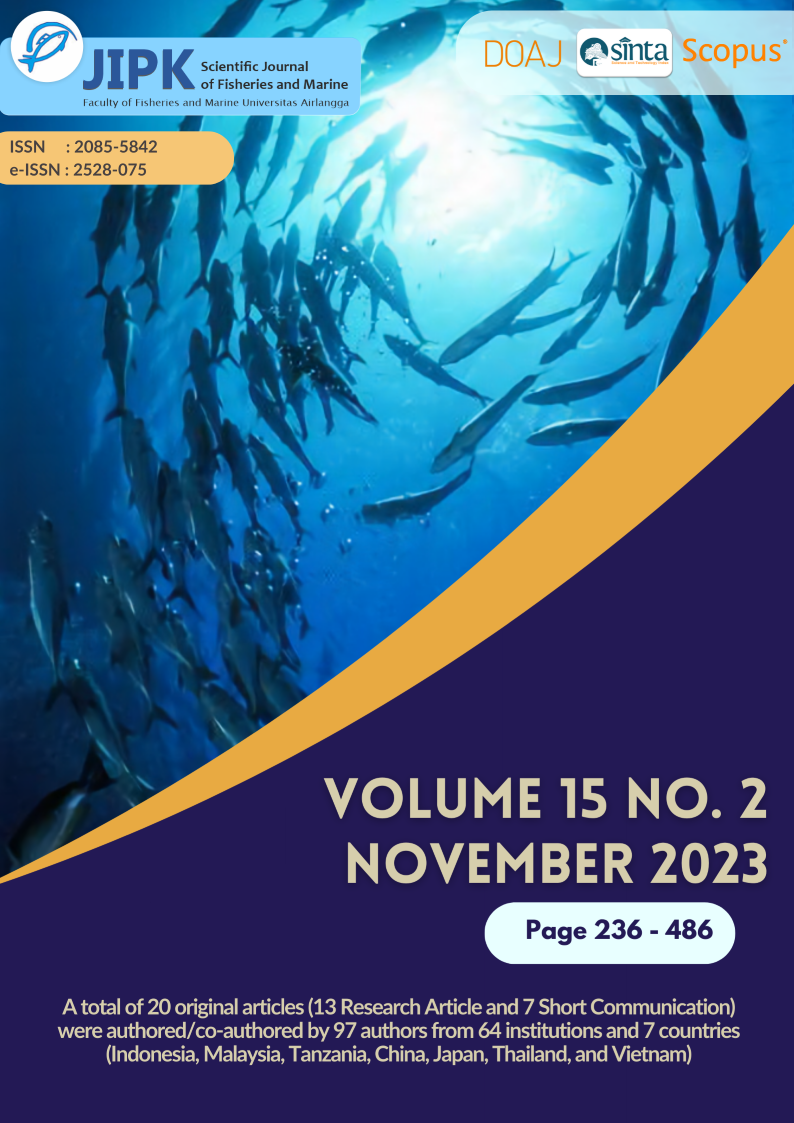 We proudly announce that our new issue for Volume 15 No 2, consisting of 20 original articles (13 Research Article and 7 Short Communication) has been officially publish in August 16th, 2023.
We thank all the authors from 64 institutions and 7 countriesfor entrusting and choosing us to publish their excellent papers. It's been an honour! We also thank the editors, assistant editors, as well as the reviewers for their great contributions to improve the papers.
We will continue to do our best to contribute and spread knowledge in the Fisheries and Marine field for the sake of education and intelligence. As Kofi Annan said,
"Knowledge is power. Information is liberating. Education is the premise of progress, in every society, in every family".