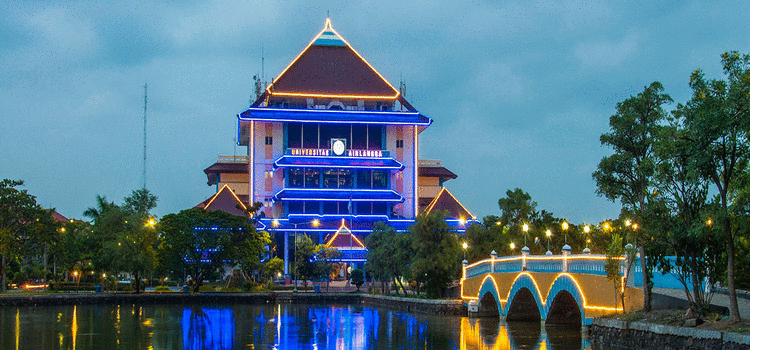 JURNAL ILMIAH PERIKANAN DAN KELAUTAN (JIPK) /SCIENTIFIC JOURNAL OF FISHERIES AND MARINE  is a peer-reviewed and open access biannually (April and November) journal that publishes empirical research, recent science development in fisheries and marine, and significant and important research from high quality of research paper and review in the interest of the field of fisheries between the researchers, academics, students and general public. This journal gives readers the state of art of the theory and its applications of all aspects of fisheries. The scope of this journal includes, but is not limited to the research results of:
Aquaculture
Fish Diseases
Marine science
Oceanography
Aquatic resources management
Fisheries product technology
Fish capture technology
Fishery agribusiness
Fishery biotechnology, and
Fish health management.
JIPK accepts manuscripts written in English and in Bahasa (Indonesian). JIPK only processes submitted original script related of scope to fisheries and marine science and not being published by other publishers.
This journal (JIPK) is jointly published by the Faculty of Fisheries and Marine, Universitas Airlangga, Association of Indonesian Coastal Management Experts (HAPPI), and Konsorsium Mitra Bahari (KMB), Regional Central Jawa Timur
The Journal has been indexed in DOAJ, Google Scholar, Sinta 2, Dimensions, Crossref, WorldCat, B.A.S.E, and others indexing
Jurnal Ilmu Perikanan dan Kelautan (JIPK) has been accredited as a 2nd Grade Scientific Journal (Sinta 2, Peringkat 2) by the Ministry of Research, Technology, and Higher Education of Indonesia since 4 April 2019. The Update Accreditation Number:SK 10/E/KPT/2019 valid until April 4th, 2022.
For submission, please kindly open HERE. 
Announcements
News: JIPK IN DOAJ

     

We proudly announce that JIPK (Jurnal Ilmiah Perikanan dan Kelautan) has been indexed in DOAJ (Directory of Open Access Journals) since 29th July 2019.

Thank you very much for all JIPK contributors.

Warm Regards

JIPK Editorial Team

Posted: 2019-08-13

News:IMPORTANT ANNOUNCEMENT !

Start from manuscript submission volume 11 issue 2 (November 2019), Authors should not pay some processing and submission fees for article processing except if articles accepted. Authors whose articles are published will receive a Letter of Acceptance and must pay a contribution of Rp. 1,000,000.00 (one million rupiahs) in Publish costs.  Authors are required to pay an Article processing charge to contribute to check plagiarism on Turnitin program, fee of English Proofreading if full English articles, editing and layout cost

If you do not have funds to pay such fees, you will have an opportunity to waive each fee. We do not want fees to prevent the publication of worthy work.

Posted: 2019-05-12

News: Publish vol 11 no 1

JIPK, Jurnal Ilmiah Perikanan dan Kelautan Volume 11 Issue 1 (April 2019) is published now.

 

Posted: 2019-05-10
More...
Vol 11, No 1 (2019): JURNAL ILMIAH PERIKANAN DAN KELAUTAN
Table of Contents
Research Articles
Abstract views = 547 times | views = 428 times

Marina hasan, Mohd Fazrul Hisam Abd Aziz, Kismiyati Kismiyati, Sri Subekti, Mohd Ihwan Zakariah

1-8
Abstract views = 544 times | views = 463 times

Syahrial Syahrial, Neneng Purwanti, Herlina Adelina Meria Uli Sagala, Nur Atikah, Yulina Sari, Bayu Oktavian, Novhitasari Simbolon

9-20
Abstract views = 395 times | views = 319 times

Vina Violita, Muslim Muslim, Mirna Fitrani

21-27
Abstract views = 278 times | views = 241 times

Gunanti Mahasri, Titom Gusmana Putra Perdana, Kusnoto Kusnoto

28-33
Abstract views = 356 times | views = 366 times

Khoeruddin Wittriansyah, Soedihono Soedihono, Dodi Satriawan

34-42
Abstract views = 493 times | views = 437 times

Nurus Samsiyah, Anita Dewi Moelyaningrum, Prehatin Trirahayu Ningrum

43-48
Abstract views = 410 times | views = 668 times

Imra Imra, Mohammad Fadnan Akhmadi, Diana Maulianawati

49-54
Abstract views = 368 times | views = 722 times

Jumiati Jumiati, Dewi Ratnasari, Achmad Sudianto

55-61
Abstract views = 359 times | views = 338 times

Marcelien Djublina Ratoe Oedjoe, Felix Rebhung, Sunadji Sunadji

62-69
Abstract views = 431 times | views = 312 times

Siti Alfaniatur Rokhmah, Yuyun Suprapti, Miftachul Munir, Miftachul Munir

70-76
Abstract views = 220 times | views = 205 times

Ria Retno Manik

77-80